The Rural Communities Opioid Response Program (RCORP) is a Health Resources and Services Administration (HRSA) multi-year initiative aimed at reducing the morbidity and mortality of substance use disorder (SUD), including opioid use disorder (OUD), in high-risk, rural communities.
This notice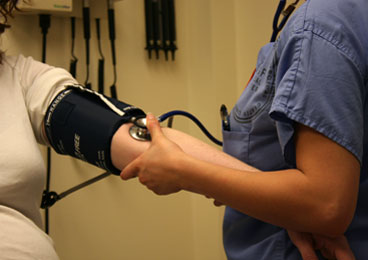 credit: Flickr - Bryan R. Mason
announces the opportunity to apply for funding under RCORP-Neonatal Abstinence Syndrome (RCORP-NAS).
The purpose of the RCORP- NAS project is to advance RCORP's overall goal and reduce the incidence and impact of Neonatal Abstinence Syndrome (NAS) in rural communities by improving systems of care, family supports, and social determinants of health.
In 2017, the U. S. Department of Health and Human Services (HHS) published a five-point Strategy to Combat Opioid Abuse, Misuse, and Overdose, to outline concrete steps that local communities can take to address the opioid epidemic.
In alignment with the HHS Five-Point Strategy, and as part of the RCORP initiative, RCORP- NAS award recipients will implement a set of SUD/OUD Prevention, Treatment, and Recovery Strategies as outlined in Section IV.
2. These strategies are grounded in evidence-based or promising practice models.
Applicants are encouraged to select the strategies that best address the needs identified in their respective service areas and target populations.
The Target Population for this grant is pregnant women, mothers, and women of childbearing age who have a history of, or who are at risk for, SUD/OUD and their children, families, and caregivers who reside in HRSA-designated rural areas, as defined by the Rural Health Grants Eligibility Analyzer.
Given the complex and multifaceted nature of SUD/OUD and NAS, as well as the need to secure community buy-in and social services support, HRSA requires that RCORP-NAS applicants operate within a broad, multi-sectoral consortium, as outlined in Section III.
1. Consortia should be able to operationalize their proposed work plans immediately upon receipt of award.
The primary focus of this grant is to reduce incidence of NAS and OUD by improving local conditions and creating systems change.
However, recognizing that many individuals with OUD have co-occurring substance use disorders, consortia may also choose to address additional substances of concern in the target population.
.
Please note that no competitive advantage, funding priority, or preference is associated with proposing activities that address other SUD-related needs, including those related to methamphetamine or alcohol.