This notice announces the opportunity to apply for funding under the Health Center Program's Service Area Competition (SAC).
The Health Center Program supports domestic public or private, nonprofit community-based and patient-directed organizations that provide primary health care services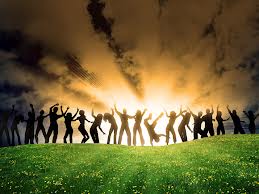 credit: Wall Blog
to the Nation's medically underserved populations.
The purpose of the SAC notice of funding opportunity (NOFO) is to ensure continued access to comprehensive, culturally competent, high-quality primary health care services for communities and populations currently served by the Health Center Program.
---
Relevant Nonprofit Program Categories
---
---
---
---
Obtain Full Opportunity Text:
http://grants.nih.gov/grants/guide/pa-files/PAR-13-032.html
Additional Information of Eligibility:
1) You must be a domestic public or private, nonprofit entity, as demonstrated through the submission of the Evidence of Non-profit/Public Center Status (Attachment 11), outlined in Section IV.2.vi.10 Faith-based and community-based organizations, Tribes, and tribal organizations are eligible to apply.11 2) You must propose in the RESPONSE section of the Project Narrative to operate a health center that makes all required primary health care services (see footnote 6) available and accessible in the service area, either directly or through established arrangements, without regard for ability to pay.
You may not propose to provide ONLY a single service or any subset of the required primary health care services.
3) You must propose on Form 5A: Services Provided to make General Primary Medical Care available directly (Column I) and/or through formal written contractual agreements in which the health center pays for the service (Column II).
4) You must provide continuity of services, ensuring availability and accessibility of services to residents of the service area, by proposing to serve an announced service area, as well as: a) Patients: The total number of unduplicated patients that you project to serve in calendar year 2024 (January 1 – December 31, 2024) as entered on Form 1A: General Information Worksheet must be at least 75 percent of the SAAT Patient Target.
b) Services: You must project patients on Form 1A: General Information Worksheet for each Service Type (e.g., Medical, Mental Health, Enabling) listed for the service area in the SAAT.
c) Service Area: If you are a new or competing supplement applicant, you must enter Service Area Zip Codes on Form 5B: Service Sites for service delivery sites (administrative-only sites will not be considered) that:12 • Include a combination of SAAT Service Area Zip Codes where zip code patient percentages total at least 75 percent of the current patients served; or  • Include all SAAT Service Area Zip Codes for the proposed service area, if the sum of all zip code patient percentages is less than 75 percent of the current patients served.
d) Populations: You must propose to serve all population types listed in the SAAT (i.e., CHC, MHC, HCH, and/or PHPC) and maintain the funding distribution from the SAAT in the federal funding request on the SF-424A.
You may not add new population types (those noted in the SAAT with $0 in funding).
5) If you are a new or competing supplement applicant, you must propose a
Full Opportunity Web Address:
http://grants.nih.gov/grants/guide/pa-files/PAR-13-032.html
Contact:
Agency Email Description:
Contact Itege Bailey and Chrissy James at (301)594-4300 or email BPHCSAC@hrsa.gov
Agency Email:
Date Posted:
2022-05-05
Application Due Date:
Archive Date:
2022-07-06