The Bureau of International Narcotics and Law Enforcement Affairs (INL) of the U. S. Department of State announces an open competition for organizations to submit applications to carry out a project to Improving Response to Sexual Violence in Moldova through Sexual Assault Response Teams (SARTs).
The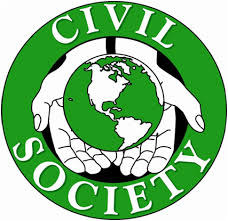 credit: Razoo
purpose of the project is to support the Government of Moldova's (GoM) efforts to establish a multidisciplinary group composed of agencies and organizations that provide services to sexual assault victims that will provide a coordinated response to sexual assault at the community level while effectively responding to victim's needs.
Agency:
Department of State
Office:
Bureau of International Narcotics-Law Enforcement
Estimated Funding:
$6,500,000
---
---
---
---
Obtain Full Opportunity Text:
http://grants.nih.gov/grants/guide/rfa-files/RFA-NS-13-007.html
Additional Information of Eligibility:
The following organizations are eligible to apply: • U.S.-based non-profit/non-governmental organizations (NGOs); • U.S.-based educational institutions subject to section 501(c)(3) of the U. S. tax code; • Foreign-based non-profits/non-governmental organizations (NGOs); • Foreign-based educational institutions Applicants must also meet the following requirements to be eligible to apply to this NOFO: • Ability to develop and successfully implement a project in Moldova and meet INL's reporting requirements.
• Organizations must also be able to demonstrate current (or pending) registration in Moldova, if required by the country where the project will be implemented.
Full Opportunity Web Address:
http://grants.nih.gov/grants/guide/rfa-files/RFA-NS-13-007.html
Contact:
Agency Email Description:
DOS Email
Agency Email:
Date Posted:
2022-06-17
Application Due Date:
Archive Date:
2022-08-31