Each year the Bureau of Land Management identifies projects that are available to provide youth with hands on learning opportunities in the field of natural resources management, conservation, preservation, and protection.
These projects vary in length from sixteen to fifty-two week programs.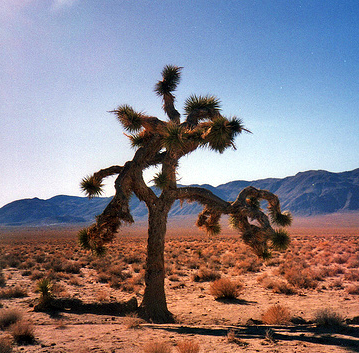 credit: From Wikipedia
Providing and supporting the education of young people in natural resources conservation and management practices will promote increased knowledge and greater cooperative efforts between individuals, private and non-profit organizations, and federal and state agencies in improving and preserving natural resources and eco-systems.
The goal of this program is to expose youth to the principles of natural resources management in order to instill a strong conservation ethic and to create the next generation of stewards for our public lands.
---
Relevant Nonprofit Program Categories
---
---
---
---
Obtain Full Opportunity Text:
http://www.grants.gov
Additional Information of Eligibility:
The required match of the recipient is 25%.
This program has a matching requirement of 75/25.
BLM may not pay more than 75% of the cost of any appropriate conservation project carried out on public lands by qualified youth or conservation corps.
The remaining 25% of the costs may be provided from non-federal sources in the form of funds, donations, services, facilities, materials, equipment, or any combination thereof.
Full Opportunity Web Address:
http://www.grants.gov
Contact:
Leona B Parker, GMO, 530-252-5338lparker@blm.gov
Agency Email Description:
lparker@blm.gov
Agency Email:
lparker@blm.gov
Date Posted:
2014-06-30
Application Due Date:
2018-09-30
Archive Date:
2018-12-31