The BLM is unique in its mission of managing the public lands for multiple use and sustained yield of resources, including conservation.
More than 30 million acres of BLM land is recognized for outstanding conservation values and designated for special management by Acts of Congress or Presidential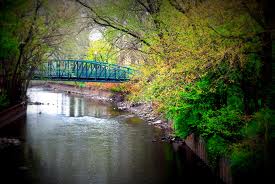 credit: Flickr
Proclamations.
The BLM manages these special areas to maintain and enhance their conservation values with the goal to conserve, protect, and restore these important landscapes and their outstanding cultural, ecological, and scientific values.
These areas range from broad Alaskan tundra to red rock deserts and from deep river canyons to rugged ocean coastlines and include some of Americaâ¿¿s finest natural and cultural treasures.The National Conservation Lands include the following unit designations:â¿¢ National Monuments and National Conservation Areas;â¿¢ Wilderness/Wilderness Study Areas;â¿¢ National Wild and Scenic Rivers; andâ¿¢ National Scenic and Historic Trails.
The National Conservation Lands financially supports scientific studies aimed at increasing our understanding of the resources present on BLM management lands and the effectiveness of BLMs resource management decisions.
The program seeks to engage the external scientific community in conducting scientific studies on the National Conservation Lands that can benefit management of the public lands.
The following are types of project funded in Fiscal Year 2016:â¿¢ Inventorying and assessing of wetlands for their status and ecological condition within the National Trails Management in Wyomingâ¿¢ Testing the use of remote sensing data to survey for prairie dog towns important to Black Footed Ferrets in the Rio Grande del Norte National Monument in New Mexicoâ¿¢ Using citizen science to inventory paleontology resources in BLM Wilderness Study Areas in Montana â¿¢ Ranid Frog recovery in Las Cienegas National Conservation Area in Arizonaâ¿¢ Fossil inventory and salvage in Grand Staircase-Escalante National Monument in Utahâ¿¢ Investigating inter marsh movements of Amargosa vole populations to better manage this endangered species in the Amargosa Wild and Scenic River in Californiaâ¿¢ Inventory of coastal meadow pollinator habitats of the San Juan National Monument in Washingtonâ¿¢ Assessing fungi inoculation of planted Big Sagebrush seedling success after wildfires in Birds of Prey NCA in Idaho.
BLM has Bureau-wide funding available in Fiscal Year 2017 to develop new partnerships and support existing partners with established cooperative agreements.
These projects will assist the Bureau of Land Management to gain scientific understanding of National Conservation Lands resources and landscapes and the benefits they provide the American public.
They will also apply scientific understanding to management, education, and outreach.
Please review the public benefit section in the full announcement for more information.