One of the BLM's highest priorities is to promote ecosystem health and one of the greatest obstacles to achieving this goal is the rapid expansion of weeds across public lands.
These invasive plants can dominate and often cause permanent damage to natural plant communities.
If not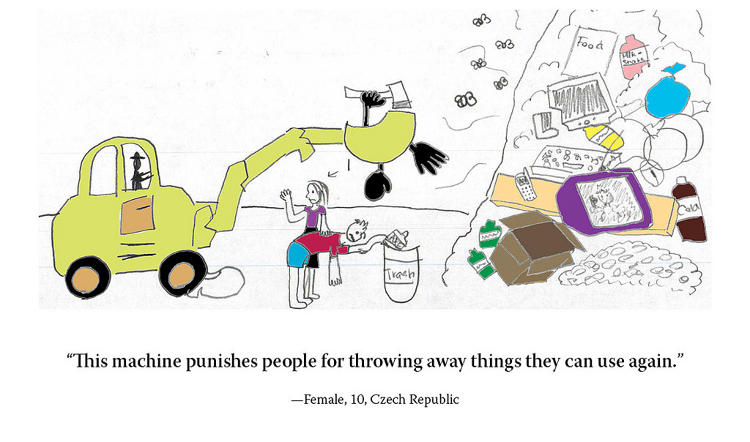 credit: c/o Fast Co Exist
eradicated or controlled, noxious weeds will continue to jeopardize the health of public lands and to constrain the myriad activities that occur on them.
---
---
---
---
Obtain Full Opportunity Text:
Click on the RELATED DOCUMENTS tab to download the full announcement and application package instructions.
Additional Information of Eligibility:
The following types of entities are eligible to apply for award under this NOFO.
Failure to meet eligibility requirements will result in precluding the BLM from making an award.
- State, local government, Native American tribal organizations - Institution of Higher Education (IHE) - Independent School District - Private Institution of Higher Education - Nonprofit Organizations with 501C3 IRS Status* (Other than IHE) - must submit proof - Nonprofit Organizations without 501C3 IRS Status* (Other than IHE) The following types of entities are ineligible to apply for award under this NOFO: - Individuals - For-Profit Organizations *This program NOFO does not support entities hiring interns or crews.
The Public Lands Corps Act of 1993, 16 USC, Chapter 37, Subchapter II-Public Lands Corps, is the only legislative authority that allows BLM to "hire" interns.
Therefore, eligible Youth Conservation Corps may only apply for projects developed under NOFO 15.243 - BLM Youth Conservation Opportunities on Public Lands.
Awards under the Good Neighbor Authority.
16 USC §2113a (b)(1)(A) are limited to Governor or County.
The term "Governor" means the Governor or any other appropriate executive official of an affected State or Indian tribe.
Awards under the Plant Protection Act of 2000, 7 USC, Chapter 61 Noxious Weeds § 2814 limited to State agencies.
The term "State agency" means a State department of agriculture, or other State agency or political subdivision thereof, responsible for the administration or implementation of undesirable plants laws of a State.
Full Opportunity Web Address:
https://www.grants.gov
Contact:
Agency Email Description:
kbowers@blm.gov
Agency Email:
Date Posted:
2020-01-14
Application Due Date:
Archive Date:
2020-09-30