A.
PROGRAM DESCRIPTION The U. S. Embassy of Lebanon / Public Diplomacy Section (PAS) of the U. S. Department of State announces an open competition for organizations, individuals, and alumni of U. S. Exchange programs to submit applications to carry out a program to promote mission goals as outlined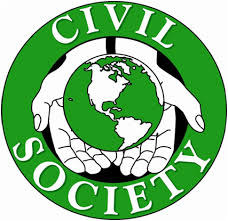 credit: Razoo
in this Notice of Funding Opportunity (NOFO).
Please carefully follow all instructions below.
Priority Region:
Proposals must be implemented in Lebanon, with priority given to projects implemented partially or entirely in underserved areas.
Program Objectives:
U. S. Embassy Beirut seeks proposals that promote the following themes:
- Youth engagement in community development; - Culture and the arts as tools to promote freedom of expression, youth engagement, and/or economic advancement; - Freedom of speech, transparency, and democratic values; - Alumni engagement in community service initiatives (Note:
projects proposing alumni networking without a broader community service purpose are not likely to receive funding); Key Guidelines:
- Applicants may apply as individuals.
Individual applicants should apply for no more than $10,000 in funding.
- Applicants may apply as groups (for example, a group of alumni), or as non-profit organizations.
Groups and non-profit organizations should apply for $25,000- $50,000 in funding.
- Art festivals and one-day events, such as workshops, may present proposals with a budget lower than $25,000 to organize and implement such programs.
- For alumni proposals, partnerships with existing, active alumni organizations are encouraged.
- Successful projects should identify and work with appropriate partner institutions.
Partner institutions can be engaged to provide expertise and advice as well as cost-share activities.
In all cases, cost-sharing (financial and/or in-kind donations) and indications of buy-in from the host community is encouraged for a competitive grant.
- All applicants and activities should be Lebanon-based.
- Each project will be evaluated based on its potential sustainability, meaning its ability to reach different audiences and goals during and beyond the grant cycle; projects that demonstrate sustainability will be given preference.
Please note:
- All projects should be conducted mainly or entirely in English.
Successful grantees will explain how they plan to enhance target audiences' English language acquisition through the grant, and if unable to conduct the grant entirely in English, applicants must provide explanation.
- Successful grantees should be prepared to share their grant activities, as appropriate, on our social media.
- Priority will be given to proposals that:
o Target a large number of beneficiaries throughout and beyond the grant period o Engage Youth from a variety of backgrounds, with a plan that encourages collaboration and leadership from a cross-section of youth o Touch on more than one theme, e.g., career and job planning with community service, arts/music and academic success, or technical skills for marginalized groups.
These are just examples and applicants are encouraged to propose creative solutions.
B.
FEDERAL AWARD INFORMATION Length of performance period:
3 to 12 months Number of awards anticipated:
5-10 awards Award amounts:
Awards may range from a minimum of $10,000 (individual applicants) to a maximum of $50,000 (groups and organizations) Total available funding:
$250,000 Type of Funding:
FY19 Smith Mundt Public Diplomacy Funds Anticipated program start date:
June 2019 This notice is subject to availability of funding.
Funding Instrument Type:
Grant Program Performance Period:
Proposed programs should be completed in 24 months or less.Complete information available at:
https://lb.usembassy.gov/notice-of-funding-opportunity-public-affairs-small-grants-program-2/