Through this funding opportunity and based on funding availability, PAS Mumbai is seeking applications for addressing multiple project objectives.
Each proposal should focus primarily on one of the following priority project areas.
Ensuring mutual prosperity:
Activities that promote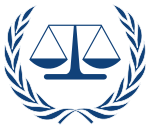 credit: From Wikipedia
free-market economic reforms and U.S.-India bilateral trade, U. S. higher education to Indian students, research partnerships between U. S. and Indian higher education institutes, entrepreneurship, inclusive growth, sustainable energy, and science and technology.
Safeguarding people:
Activities that focus on countering disinformation, anti-trafficking in persons, and addressing human and environmental health concerns.
Reinforcing democratic values:
Activities that utilize education, culture, and sports to build an inclusive India (vis-à-vis ethnic, religious, caste, LGBTQI, and other identities) and support democratic values.
Empowering women and girls:
Activities that address the social, political, and economic barriers preventing the full participation of India's female population in its growth.
Project Objectives:
[Smart, Measurable, Achievable, Relevant, and Time-bound]:
This should be outlined in the specific proposal(s) by the applicant.
(For further details, please refer to the full announcement available under "Related documents" tab)