Public Diplomacy (PD), at the U. S. Consulate General Mumbai is pleased to announce a funding opportunity through its Public Diplomacy Small Grants Program.
This Notice of Funding Opportunity (NOFO) outlines strategic themes of interest and procedures for submitting requests for funding.
This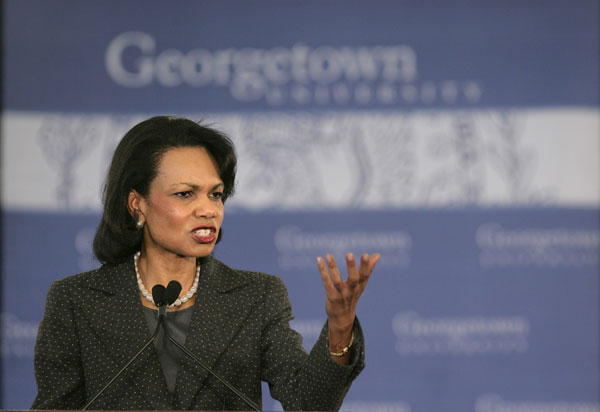 credit: From Wikimedia
funding opportunity invites project proposals in five areas:
U.S.-India economic ties, U.S.-India education ties, equity and inclusion, climate change, and media/journalism.
While a proposal may address multiple objectives, each proposal should clearly articulate how the project advances at least one of the objectives.
Topics and objectives 1. Increasing India's Role in Regional and Global Supply Chains 2. Strengthen U.S.-India Education Ties 3. Promote Equity and Inclusion 4. Address Climate Change 5. Support a Free and Fair Media Environment (Please refer the full announcement available in related documents Tab)
---
Relevant Nonprofit Program Categories
---
---
---
---
Obtain Full Opportunity Text:
https://in.usembassy.gov/embassy-consulates/mumbai/
Additional Information of Eligibility:
A.
Eligibility Requirements Applicants for the Bioproduct Pilot Program must meet all the requirements discussed in this RFA.
Failure to meet the eligibility criteria by the application deadline may result in exclusion from consideration or preclude NIFA from making an award.
For those new to Federal financial assistance, NIFA's Grants Overview provides highly recommended information about grants and other resources to help understand the Federal awards process.
Qualified institutions are bioproduct research facilities that meet all of the following criteria: (1) is funded, in part, by a State; (2) is located within a reasonable distance, not to exceed 3 miles, of the primary residence hall of an institution of higher education.
An institution of higher education is defined in Section 1001(a) of the Higher Education Act of 1965 (20 U.S.C.
1001(a)).
(3) provides students opportunities to engage in research activities; and (4) provides opportunities for an institution of higher education to collaborate with private enterprise.
The Statement of Eligibility, not to exceed 1 page, must be included as Appendix 1 in the Project Narrative (See Part IV.
B.
Formatting and Part V.
B.
of this RFA).
Full Opportunity Web Address:
https://www.nifa.usda.gov/grants/funding-opportunities/bioproduct-pilot-program
Contact:
Agency Email Description:
MumbaiGrants@state.gov
Agency Email:
Date Posted:
2022-06-30
Application Due Date:
Archive Date:
2023-06-19