This Program Announcement provides the vehicle for the University of Alaska to submit proposals with matching funds to the Bureau of Ocean Energy Management (BOEM) for consideration for funding in Fiscal Year 201 5. This announcement provides general information on suitable topics for research.
The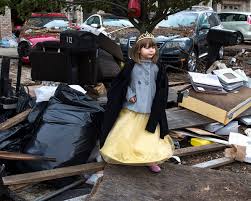 credit: brighthorizonsfoundation.org
Environmental Studies Program (ESP) of the BOEM is offering a cooperative agreement opportunity through the University of Alaska Coastal Marine Institute (CMI) to units within the University of Alaska system that have the ability to conduct research in topics that serve the public interest of safe and environmentally sound energy production and meet the goals of the BOEM.
The most relevant studies will supply information to support analysis of the potential effects of offshore development, including oil spill risk analysis and mitigation of potential impacts to the human and biological environment.
Results may be cited in Environmental Impact Statements and Environmental Assessments of 5-year leasing plans, offshore leases, exploration plans, and development plans in the Beaufort Sea, Chukchi Sea and Cook Inlet regions.
Following the submission of letters of intent (LOI) from the University of Alaska, the BOEM, in discussion with representatives from the State of Alaska, have selected the following LOI topics for development of full proposals.
This request is not a guarantee of funding.
All proposals will be evaluated and ranked according to the evaluation criteria described below (Section V).
Proposals that do not target these selected research areas will not be considered.
1. Kelp forest resilience and water temperature relationships:
a combination retrospective and current laboratory study 2. Recovery, articulation, and permanent exhibition of a bowhead whale skeleton at the University of Alaska Museum of the North 3. Particle Dynamics in Cook Inlet 4. Development of an autonomous carbon glider to monitor sea-air CO2 fluxes in the Chukchi Sea 5. Fate and persistence of oil spill response chemicals in arctic seawater 6. Alaska Monitoring and Assessment Program of Estuaries within the National Petroleum Reserve ¿ Alaska 7. Assessing King and Common Eider and Yellow-billed Loon Migration past Point Barrow