Tools and methods are needed to identify Environmental Resource Areas (ERAs) for marine mammals, cetaceans, terrestrial mammals and other biological resources to support the assessment of potential impacts from outer continental shelf oil- and gas-related activities in the Cook Inlet.
The overall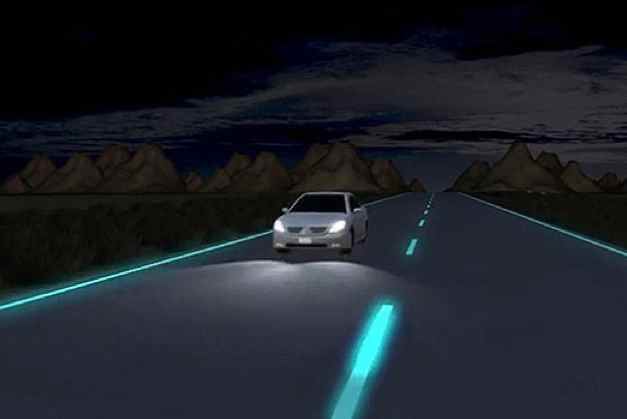 credit: studioroosegaarde
goal of this study is to establish a consistent foundation for developing and refining ERAs used for oil spill risk analysis.
It will build on current efforts focused on seabirds and forage fish by synthesizing existing data for other biological resources and habitat areas in Alaska's Cook Inlet region.
This study will collate and refine biological inventories for Alaska's Cook Inlet region by compiling data from state, federal, private sector, and academia sources.
Researchers will engage with representatives from communities in the Cook Inlet region and other entities (Cook Inlet Regional Citizens Advisory Council, National Oceanic and Atmospheric Administration, U. S. Fish and Wildlife Service, Gulf Watch Alaska, National Park Service, etc.) who may be conducting marine biological monitoring activities.
Researchers will consider various advanced modeling techniques to identify the most appropriate methods for providing BOEM with data products to evaluate the distribution, habitat use, density/abundance and temporal timing of biological resources.
As appropriate, statisticians, data management specialists, oceanographers, or specialists in passive acoustics or aerial surveys will be consulted for additional input regarding advanced data analyses.
---
Relevant Nonprofit Program Categories
---
---
---
---
Obtain Full Opportunity Text:
Link to Opportunity in SAMS Domestic
Additional Information of Eligibility:
The Outer Continental Shelf Lands Act at 43 USC 1345(e) authorizes BOEM to enter into cooperative agreements with States affected by energy development on the Outer Continental Shelf for purposes including the joint utilization of available expertise, the facilitating of permitting procedures, joint planning and review, and the formation of joint surveillance and monitoring arrangements to carry out applicable Federal and State laws, regulations, and stipulations relevant to Outer Continental Shelf operations.
The specific project identified in Section 2 is intended for eligible applicants.
However, cooperative research (establishment of teams) is encouraged and the applicant may include subcontracts to non-profit organizations, private institutions of higher education, private companies or public and state controlled institutions of higher education within their proposal.
This research project is required to have a staff member of the applying organization as the Principal Investigator (PI).
Cooperative research between interested organizations - i.e., state agencies, public universities, and non-profits in affected states - is always encouraged.
Federal entities as partners are allowed, however the tasks performed by the Federal partner and the associated budget must be presented separately by the Federal partner.
Other non-federal organizations may be partners and their tasks and budgets should be included in the eligible applicant's proposal.
All questions regarding this project, including eligibility, should be directed only to the "Program Announcement and Cooperative Agreement Questions" point-of-contact listed in Section G.
Full Opportunity Web Address:
https://mygrants.servicenowservices.com/grants?id=grants_funding_opportunity&table=u_domestic_funding_opportunity&sys_id=a61245731b7ea4100a76ecace54bcb5a&view=Default
Contact:
Agency Email Description:
Paula.Barksdale@bsee.gov
Agency Email:
Date Posted:
2021-03-17
Application Due Date:
Archive Date:
2021-06-16