A.
PROGRAM DESCRIPTION The President's Emergency Plan for AIDS Relief (PEPFAR) strategic direction for the Country Operational Plan for FY24 (COP23) states the commitment to continue supporting capacity building activities for CBOs to implement non-CLM program.
In response to civil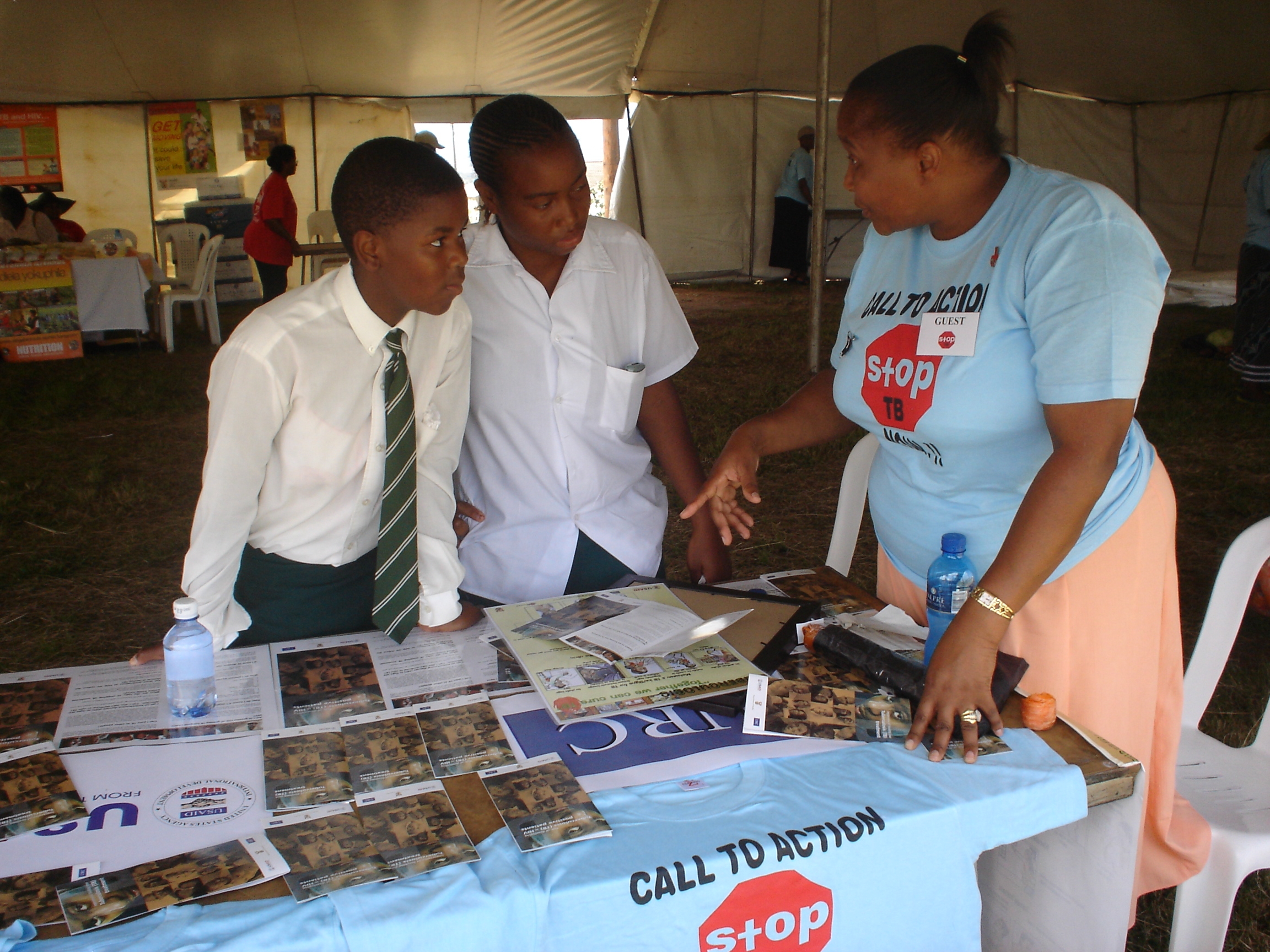 credit: From Wikipedia
society recommendations during COP23 planning meeting in Johannesburg, PEPFAR/M has agreed to initiate direct funding to CBOs to accommodate programs other than CLM for innovative community-driven HIV interventions including those intended to improve health literacy and reduce HIV- and TB-related stigma and discrimination.
Towards this end, PEPFAR Coordination Office (PCO) announces an open competition for community-based organizations to submit applications to carry out a program to promote HIV prevention, testing, and treatment among one or more vulnerable populations.
Applicants must show experience in implementing HIV/AIDS programs and must have a representation in the community where the activities will take place.
Please follow all instructions below.
Priority Region:
Maputo Province, Gaza Province, Inhambane Province, Manica Province, Sofala Province, Nampula Province.
Program Objectives:
U. S. Embassy Mozambique will partner with community-based organizations to complete small scale projects that contribute to the HIV epidemic control objectives defined under Mozambique´s National HIV Strategic Plan (PEN V) and the PEPFAR Mozambique´s Country Operational Plan 202 3. Successful applicants will show a strong connection to the local community and a history of successful work.
Proposals should target beneficiaries belonging to one or more of the following groups:
People living with HIV (PLHIV).
Key Population which includes men who have sex with men, transgender people, sex workers, people who inject drugs, people in prisons and other enclosed settings.
Pregnant and breast-feeding women.
Children (Boys and girls).
Adolescent Girls and Young Women (AYP).
Organizations funded through the PEPFAR Community Grants Program must be providing one or more of the following services:
1. HIV prevention that includes targeted evidence-based prevention programs.
Evidence-based means that the program uses a specific curriculum, implementation is monitored and can be measured, and the program has been proven to yield positive results.
Prevention programs may focus on one or more of the following categories:
HIV prevention and sexual violence Norms and behavior change Key and Priority Populations Gender based violence (GBV) and post-GBV care services.
Examples of projects:
Reduce HIV-related stigma and discrimination and promote adherence to ART services through implementation of innovative communication approaches to disseminate U=U and Viral Load messages.
Engage with established networks, clubs, and/or support groups of PLHIV and KP to distribute quality messaging on prevention, testing, and care.
Create demand for Pre-Exposure Prophylaxis (PrEP), condoms, and other forms of HIV prevention.
2. Targeted HIV Case Finding Services with the aim of identifying and newly testing, newly linking or re-linking individuals to anti-retroviral treatment (ART).
These will include identification, linkage, retention in care, with a focus on reaching key and priority populations, children and Adolescents and Young People (AYP).
Examples of projects:
Promote life skills, sexual reproductive health, and HIV education for in-school and out of school youth.
Create demand for HIV testing through promotion of self-testing and other testing modalities.
3. Community-based Care and Support – Service delivery specifically for people living with HIV (PLHIV), including children and Adolescents and Young People affected by and living with HIV as well as key and priority populations.
Examples of projects:
Case management adherence clubs, psychological support services, tracking and tracing people who experience treatment interruption or are not virologically suppressed.
Engage local leaders on changing community and social norms that increase risk of HIV infections among vulnerable populations.
Address stigma, discrimination, violence based on gender, and marginalization toward members of vulnerable groups and people living with HIV/AIDS.
The PEPFAR Coordination Office will fund programmatic costs associated with these categories.
These include supplies/materials, transport, training related to program implementation, and/or administration.
B.
FEDERAL AWARD INFORMATION U. S. Embassy Mozambique expects to provide a fixed amount award.
Fixed amount awards are generally used when the work to be performed can be priced with a reasonable degree of certainty, the grantee can reliably predict costs based on similar types of work, or the grantee can easily obtain bids or quotes.
Appropriate activities for fixed amount awards generally include, but are not limited to conferences, workshops, surveys, studies, and technical assistance when costs can be separated by milestone.
Fixed amount awards should be based upon milestones, which outline a verifiable product, task, deliverable, or goal.
Milestones generally include three components:
(1) a description of the product, task, deliverable, or goal to be accomplished; (2) a description of how the recipient will document the completion of the product, task, deliverable, or goal (e.g., survey submission, submitting training materials, toolkits, or reports); and (3) the amount that U. S. Embassy Mozambique will pay the recipient for the deliverable.
Accountability is based primarily on performance and meeting milestones.
The authority for this funding opportunity is found in the Foreign Assistance Act of 1961, as amended (FAA).
C.
ELIGILIBITY INFORMATION 1. Eligible Applicants The following independent and local/community civil society organizations are eligible to apply:
Registered Non-profit Mozambican Community Based organizations (CBOs) including Faith-Based Organizations (FBOs), Key Populations, group of persons living with HIV/AIDS or Affected by HIV and networks of Key Populations + people with disabilities.
Been in operation for at least two years.
Who serve HIV-affected, infected and/or high-risk populations.
The PEPFAR Coordination Office encourages partners to implement in regions/communities where they have a representation.
No partner is allowed to implement the program in provinces/districts they do not belong to.
The following are NOT eligible to apply in response to this NOFO:
Individuals.
For-profit and commercial firms.
Government institutions or multilateral bodies.
Civil Society Organizations, which are not Community Based or are not representative of a community or significant segments of a community.
For example:
trade unions, professional associations, internationally affiliated organizations with branches in many different countries.
PEPFAR Implementing Partners (including those that may be civil society organizations themselves) currently working on service delivery at the site level.
This includes organizations that are receiving other direct funding from the U. S. Government as a prime partner, a sub-recipient or an organization in consortium with another CBO currently receiving PEPFAR funds.
2. Other Eligibility Requirements In order to be eligible to receive an award, all organizations must have a Unique Entity Identifier (UEI) number issued via www.SAM.gov as well as a valid registration on www.SAM.gov.
Please see Section D.
Application and submission information for more information.
Applicants are only allowed to submit one proposal per organization.
If more than one proposal is submitted from an organization, all proposals from that institution will be considered ineligible for funding.
Funding amounts to successful organizations will be dependent on the results of pre-award risk assessments conducted on all selected organizations.
Applicants must provide recommendations from previous funding agencies indicating successful implementation of projects.
Applications submitted without all required documents will not be considered.
D.
APPLICATION AND SUBMISSION INFORMATION Application forms required below are available at https://mz.usembassy.gov/our-relationship/pepfar-us-presidents-emergency-plan-for-aids-relief-2/pepfar-community-grants/ Please follow all instructions below carefully.
Proposals that do not meet the requirements of this announcement or fail to comply with the stated requirements will be ineligible.
D.1 Content of Application Please ensure:
All documents are in English (Applicants must submit a proposal in English or English with a Portuguese attachment.
You will be disqualified if you submit a Portuguese version only).
All budgets are in U. S. dollars.
All pages are numbered.
All documents are formatted to A4 paper.
The following documents are required:
1. Mandatory application forms SF-424 SF-424A These application forms can be downloaded from US Embassy Mozambique website page:
https://mz.usembassy.gov/our-relationship/pepfar-us-presidents-emergency-plan-for-aids-relief-2/pepfar-community-grants/ or at www.grants.gov 2. Summary Page (half page):
Cover sheet stating the applicant's name and organization, contact details, project title, project geographic area and funding amount.
3. Proposal (5 pages maximum):
The proposal should contain sufficient information that anyone not familiar with it would understand exactly what the applicant wants to do.
You may use your own proposal format or download the Application template attached, but it must include all the items below:
Introduction to the Organization:
A description of past and present operations, showing ability to carry out the program, including information on all previous grants from the U. S. Embassy Mozambique and/or U. S. government agencies if any.
(Half page) Program Goals and Objectives:
The "goals" describe what the program is intended to achieve.
The "objectives" refer to the intermediate accomplishments on the way to the goals.
These should be achievable and measurable.
(Half page) Proposal Summary:
A brief narrative that outlines the proposed project.
It should communicate a clear and concise problem statement and why the proposed project is needed.
Also states the activities which will be performed to achieve the objective and explain the influence of the project both during and after the project period.
(Two pages) Timeline:
How the period of implementation will be divided for on regards to the regular activities, the monitoring and reporting.
(Half page) Program Monitoring and Evaluation Plan:
This is an important part of successful grants.
Throughout the timeframe of the grant, how the activities outlined in proposal will be monitored, the indicators, data collection to make sure that it is meeting the goals and timeline proposed for the grant.
(One page) 4. Narrative and detailed budget.
Use the separate files indicated in website page:
https://mz.usembassy.gov/our-relationship/pepfar-us-presidents-emergency-plan-for-aids-relief-2/pepfar-community-grants/ 5. Attachments:
1-page CV or resume of key personnel who are proposed for the project (the ones already in the frame of the organization and/or the ones to be recruited).
Recommendations from previous funding agencies indicating successful implementation of projects (it will be an additional).
D 2. Unique Entity Identifier and System for Award Management (SAM.gov) All organizations, whether based in the United States or in another country, must have a Unique Entity Identifier (UEI) and an active registration with the SAM.gov.
A UEI is one of the data elements mandated by Public Law 109-282, the Federal Funding Accountability and Transparency Act (FFATA), for all Federal awards.
Proceed to SAM.gov to obtain a UEI and complete the SAM.gov registration process.
SAM.gov registration must be renewed annually.
U. S. Embassy Mozambique may not review applications from or make awards to applicants that have not completed all applicable UEI and SAM.gov requirements.
Note:
As of April 2022, a DUNS number is no longer required for federal assistance applications.
Note:
The process of obtaining or renewing a SAM.gov registration may take anywhere from 4-8 weeks.
Please begin your registration as early as possible.
D 3. Submission Dates and Times All application materials must be submitted by email to PEPFAR Coordination Office in Maputo email address:
MaputoPepfarCommunityGrants@state.gov no later than September 18, 2023, at 5:30PM.
E.
FUNDING RESTRICTIONS Please refer to this link https://mz.usembassy.gov/our-relationship/pepfar-us-presidents-emergency-plan-for-aids-relief-2/pepfar-community-grants/ for a full list of activities that are not funded under this funding announcement.
F.
FEDERAL AWARDING AGENCY CONTACTS If you have any questions about the grant application process, please contact the PEPFAR Coordination Office email address:
MaputoPepfarCommunityGrants@state.gov