The purpose of the Minority Youth Tobacco Elimination Project (MYTEP) cooperative agreement is to demonstrate the effectiveness and scalability of evidence-based tobacco prevention and cessation strategies in preventing and reducing tobacco use among racial and ethnic minority youth (e.g., African American,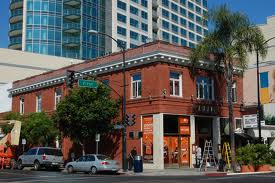 credit: Wikimedia Commons
Hispanic/Latino, Asian American and Pacific Islander, American Indian and Alaska Native), and low socioeconomic status (LSES) young women (ages 13-26).
This purpose will be achieved through two separate program components:
Component 1:
Minority Youth Tobacco Elimination Demonstration (MYTEP) Selected grantees will identify and implement tobacco prevention and cessation strategies based on needs of local target population groups and expert guidance and recommendations provided by selected grantee for Component 2. Up to four grantees will be selected for this component.
Component 2:
MYTEP Program Support and Evaluation Center Selected grantee (one only) for Component 2 will work with a panel of tobacco prevention and cessation experts with knowledge and experience of racial and ethnic minority population needs to review tobacco cessation and prevention reports and guidelines, and provide recommendations on tailoring strategies for implementation in targeted racial and ethnic minority populations.