Project will take place at Naval Air Station Patuxent River Complex, Naval Support Facility Indian Head, Naval Support Facility Dahlgren, Blossom Point Tracking Facility.
Bald Eagle GPS-GSM Transmitters Fitment of GPS-GSM transmitters on pre-fledging bald eagle chicks at Naval Support Facility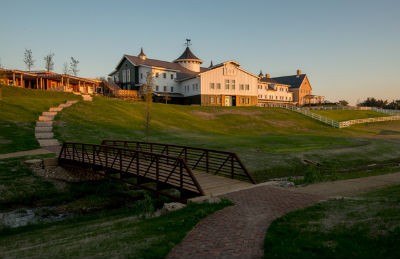 credit: FastCoExist
Indian Head (NSFIH) will be used to assess the chicks' foraging and roosting patterns.
This data will allow the Navy to prioritize and refine methods for retrofitting electrical distribution systems at NSFIH.
Roosting and foraging data would also help ensure that these mitigative actions are carried out according to terms and conditions set forth by the United States Fish and Wildlife Service (USFWS) as well as the NSFIH Bald Eagle Management Plan.
Knowing the foraging and roosting patterns of local bald eagle fledglings would greatly aid in minimizing injuries and mortalities sustained through contact with utility lines.
Bald Eagle Aerial Nest Surveys (NSFIH), Naval Support Facility Dahlgren (NSFDL), Naval Air Station Patuxent River (NAS Pax River) Complex, and Blossom Point Research Facility (BPRF) are all installations that are surrounded by water, making them advantageous for bald eagle nesting.
The surrounding water bodies include the Potomac River, Chesapeake Bay, and Patuxent River.
Because of various missions at these installations, it is important to know where the eagles are nesting and to monitor the productivity of the nests.
Collecting this data also provides more information on bald eagle population trends in the Chesapeake Bay Watershed.
This study will be conducted throughout NSFIH (including NSF Stump Neck), NSFDL (including Pumpkin Neck), NAS Pax River Complex (including OLF Webster Field, NRC Solomons and Bloodsworth Island Range) and Blossom Point Research Facility, targeting known bald eagle nest sites as well as potential nesting habitats.
Continuing with these measures demonstrates the Navy's commitment to bald eagle conservation.
Bald Eagle Banding Fledgling eagle banding at NAS Patuxent River is needed in order to determine whether or not eagles seen in potential Bird Aircraft Strike Hazard (BASH) locations (or involved in strikes) are from resident installation nests or other nests located off site.
This project was proposed at the FY14 annual metrics meeting between NAVFAC Washington Natural Resource staff and the USFWS.
The banding information will be used to help determine whether or not bald eagle nests on the installation constitute a hazard to aviation on NAS Patuxent River.