The National Endowment for the Arts' support may begin no earlier than March 1, 2018 and extend for up to 24 months.
An organization may submit only one proposal under this program solicitation.
Program Description:
In recent years, the National Endowment for the Arts' research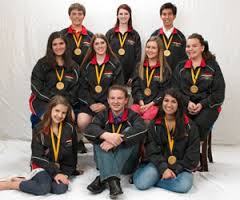 credit: Little St Nick
agenda has focused on yielding new knowledge about the value and impact of the arts.
Through the National Endowment for the Arts Research Labs (NEA Research Labs), we seek to extend this agenda and its impact by cultivating a series of transdisciplinary research partnerships, grounded in the social and behavioral sciences, to produce and report empirical insights about the arts for the benefit of arts and non-arts sectors alike.
Each NEA Research Lab will define its own research agenda, conduct a research program to implement that agenda, and prepare reports that will contribute substantively to a wider understanding of one of three areas of special interest to the National Endowment for the Arts:
1. The Arts, Health, and Social/Emotional Well-Being a.
Therapeutic Approaches and Benefits b.
Non-Therapeutic Approaches and Benefits 2. The Arts, Creativity, Cognition, and Learning 3. The Arts, Entrepreneurship, and Innovation We anticipate that a sustained engagement with these topic areas, and with the corresponding research questions we frame below, will have distinctive benefits not only for the arts community, but also for sectors such as healthcare, education, and business or management.
We intend for the NEA Research Labs to serve as "hubs" or centers of excellence in the domain of interest.
Each NEA Research Lab will develop a pipeline of projects or products, even while conducting at least one major study.
In addition, NEA Research Labs will be positioned to fulfill ad hoc analyses or information requests concerning the research agenda being pursued, as may be required by the National Endowment for the Arts during the project period of performance.
Such requests will not involve new data collection.