The NEA is seeking an organization ("Cooperator") to produce and coordinate a free, public Tribute Concert (the "Concert") and ancillary events honoring the 2020 NEA Jazz Masters Fellowship awardees.
The NEA Jazz Masters Fellowship is the highest honor that our nation bestows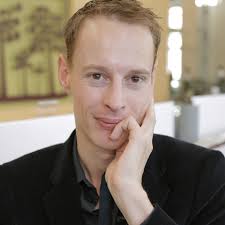 credit: Flickr Studio Roosegaarde
upon a jazz musician or advocate.
Since 1982, the NEA has awarded 149 fellowships to great figures in jazz.
In 2020, we anticipate honoring four individuals (generally three jazz musicians and one individual who is designated as a jazz advocate).
The Concert may take place in any U. S. city with a thriving jazz community or other characteristics that are likely to draw a robust audience for the Concert.
We are interested in receiving proposals for concerts in venues located in a wide range of U. S. cities, states, and territories, especially those in the middle region of the country.
We are also interested in rotating the Concert to other U. S. cities in future years contingent upon what we hope will be subsequent Cooperative Agreements with the organization selected as a result of this Program Solicitation.
The Concert must take place during the winter or spring of 2020, and possibly coincide with Jazz Appreciation Month in April 2020 as appropriate.
Project activities may also take place in conjunction with other related events undertaken by the Cooperator during this timeframe, such as an established jazz festival.
The Concert should highlight the honorees' individual, collective, or advocacy accomplishments, as appropriate.
Applicants are encouraged to present innovative approaches to showcase the honorees and the NEA Jazz Masters brand through the events' design and event-related marketing and public relations efforts.
The Concert may include, but is not limited to, performances by leading jazz artists that celebrate the 2020 honorees' bodies of work, history, or style.