This Cooperative Agreement will begin on or after January 1, 2019, and may extend for up to 24 months.
Program Description The purpose of this program solicitation is to select an organization (Cooperator) to plan and administer the Citizens' Institute on Rural Design™ (CIRD), a program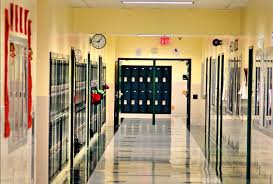 credit: Inside Schools
of the National Endowment for the Arts.
The CIRD was created in 1991 with the goal of enhancing the quality of life and economic viability of rural America through planning, design, and creative placemaking.
In the past, the program has hosted annually up to four, multi-day workshops in communities across the nation with populations of 50,000 or less to develop locally driven solutions for improving the ways a community looks, its quality of life, and its economic viability.
These workshops have addressed specific planning and design issues including downtown revitalization, economic development, arts-based development strategies, creative business incubation, multimodal transportation, housing, and healthy living by design.