The purpose of this Program Solicitation is to select an organization (the "Cooperator") to establish and administer the National Folklife Network.
This Cooperative Agreement will begin no earlier than June 1, 2021, and may extend for up to 24 months.
Program Description:
For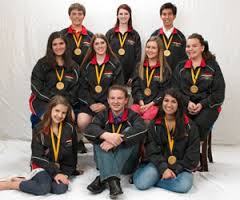 credit: Little St Nick
more than 50 years, the National Endowment for the Arts (Arts Endowment) has acknowledged the variety of ways that the folk & traditional arts enrich everyday life.
In recent years, the Arts Endowment has convened practitioners from across the country to discuss how to honor and sustain folk & traditional artists and their communities.
In Fall 2019, the Arts Endowment released Living Traditions, a portfolio analysis of the agency's folk & traditional arts program.
The report identified significant gaps in the map of national arts funding for the folk & traditional arts, centered primarily in seven regions within the United States (four rural and three urban).
The report also articulated a need to identify and connect related organizations and individuals within each region to promote and strengthen the folk & traditional arts.