Program Description The purpose of this Program Solicitation is to select an organization ("Cooperator") to assist the Arts Endowment with the 2022 NEA National Heritage Fellowship Awards program.
Recently, a one-hour film was produced to create a virtual celebration of the awardees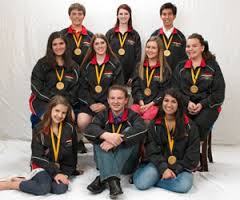 credit: Little St Nick
due to public health and travel restrictions due to the COVID-19 pandemic.
The NEA National Heritage Fellowship Awards program will celebrate its 40th anniversary in 2022 and we are planning to resume in-person events in Washington, DC, to honor the new awardees.
We anticipate that the Cooperator will coordinate a range of events, including a live concert, a webcast, a documentary film, video vignettes, an award ceremony and reception, an awardee dinner, and associated activities.
This Cooperative Agreement may begin no earlier than January 1, 2022 and may extend for up to 24 months.
An organization may submit only one proposal under this program solicitation.