The National Endowment for the Arts (NEA) is seeking an organization (Cooperator) to produce and coordinate a free, public Tribute Concert (the "Concert") and related events honoring the 2023 NEA Jazz Masters Fellowship honorees.
The NEA Jazz Masters Fellowship is the highest honor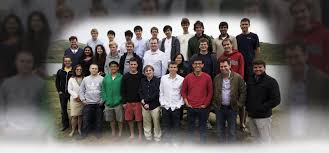 credit: thielfellowship
that our nation bestows upon a jazz musician or jazz advocate.
Since 1982, the NEA has awarded 165 fellowships to great figures in jazz.
In 2023, we anticipate honoring four individuals (generally three jazz musicians and one jazz advocate).
The Concert will take place in the Washington, DC metropolitan area, to draw a robust in-person audience, in addition to virtual audiences from around the globe.
The Concert must take place in April 2023 to coincide with Jazz Appreciation Month.
Project activities may also occur in conjunction with other related events undertaken separately by the Cooperator during April 2023, such as an established jazz festival.
The purpose of this Program Solicitation is to select an organization (Cooperator) to produce and coordinate the 2023 NEA Jazz Masters Fellowships Tribute Concert and related events in collaboration with the NEA.
This Cooperative Agreement may begin no earlier than July 1, 2022 and may extend for up to 18 months.
An organization may submit only one proposal under this program solicitation.
An organization may not receive more than one NEA award for the same costs during the same or an overlapping period of performance.