This is a modification to the synopsis entitled Robotics Outreach Competition (ROC) II, NNA15525443C, which was posted on 02/09/2015 and modified 02/19/2015 and 03/05/201 5. A question and answer set has been posted and is available by searching Open Solicitations for NNA15525443C, or at the following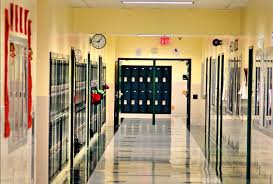 credit: Inside Schools
link:
http://bit.ly/1Ffxa1y.
Offerors are responsible for monitoring this site for the release of the solicitation and any amendments.
Potential offerors are responsible for downloading their own copy of the solicitation and amendments (if any).
---
---
---
---
Obtain Full Opportunity Text:
Click on the following link to see the full text of the announcement for this funding opportunity.
Additional Information of Eligibility:
Non-profit organizations serving the robotics industry and academic institutions providing higher education in Robotics Engineering or other robotics fields.
Other organizations, including for-profit organizations, may be eligible to apply.
See CAN.
Full Opportunity Web Address:
http://bit.ly/1Ffxa1y
Contact:
Bethany A McClaveBethany.A.McClave@nasa.govNAIS Supportnais.support@nasa.gov
Agency Email Description:
Direct questions about this funding announcement to:
Agency Email:
Bethany.A.McClave@nasa.gov
Date Posted:
2015-02-19
Application Due Date:
2015-04-22
Archive Date:
2016-03-24