This ROSES NRA (NNH17ZDA001N) solicits basic and applied research in support of NASA's Science Mission Directorate (SMD).
The NRA covers all aspects of basic and applied supporting research and technology in space and Earth sciences, including, but not limited to:
theory, modeling, and analysis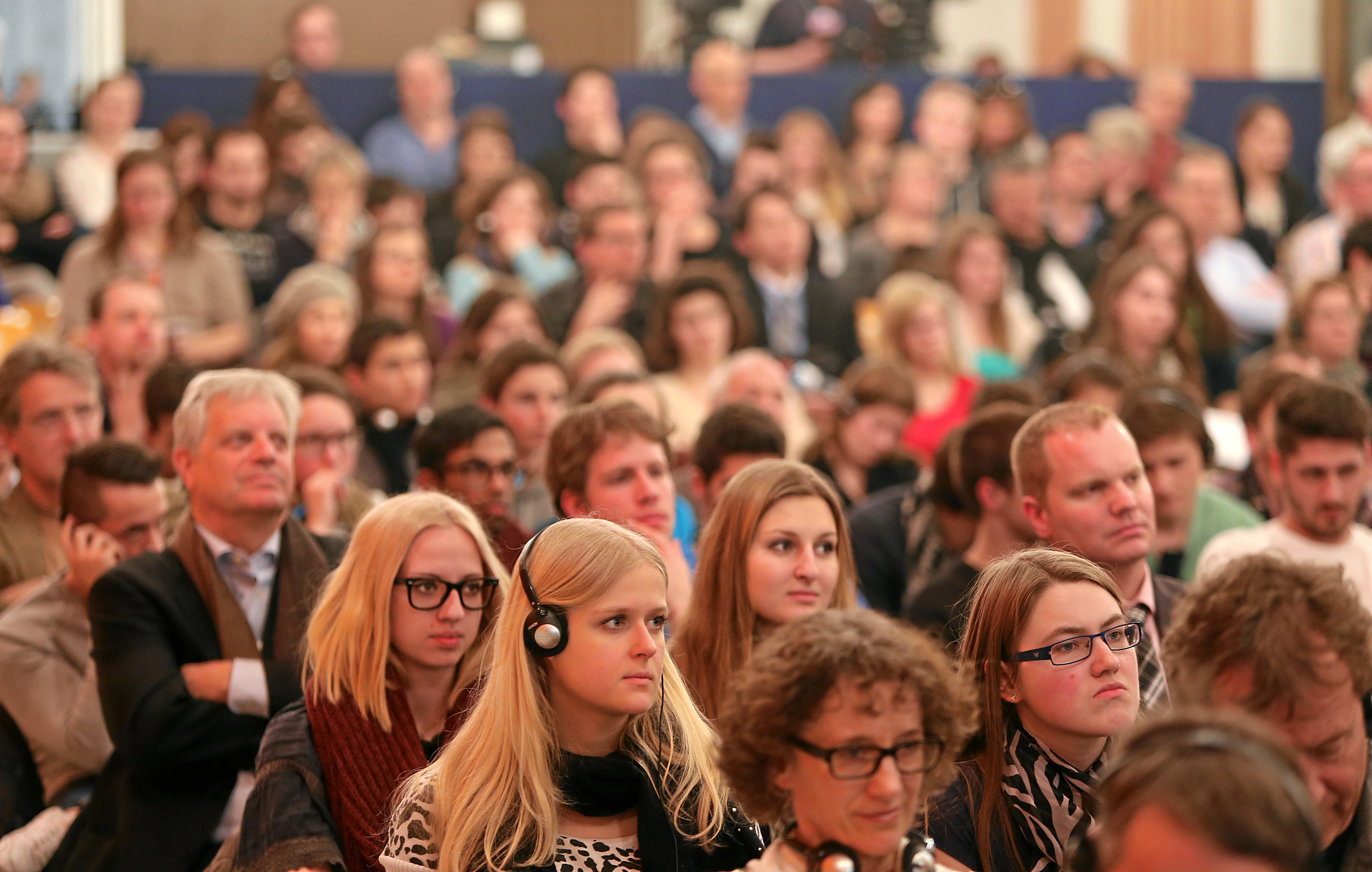 credit: World Economic Forum on Flickr
of SMD science data; aircraft, scientific balloon, sounding rocket, International Space Station, CubeSat and suborbital reusable launch vehicle investigations; development of experiment techniques suitable for future SMD space missions; development of concepts for future SMD space missions; development of advanced technologies relevant to SMD missions; development of techniques for and the laboratory analysis of both extraterrestrial samples returned by spacecraft, as well as terrestrial samples that support or otherwise help verify observations from SMD Earth system science missions; determination of atomic and composition parameters needed to analyze space data, as well as returned samples from the Earth or space; Earth surface observations and field campaigns that support SMD science missions; development of integrated Earth system models; development of systems for applying Earth science research data to societal needs; and development of applied information systems applicable to SMD objectives and data.
---
Relevant Nonprofit Program Categories
---
---
---
---
Obtain Full Opportunity Text:
Click on the following link to see the full text of the announcement for this funding opportunity.
Additional Information of Eligibility:
Proposers must be affiliated with an institution at nspires.nasaprs.com/ and, in general, NASA provides funding only to US institutions.
Organizations outside the U. S. that propose on the basis of a policy of no-exchange-of-funds; consult Appendix B Section (l) of the Guidebook for Proposers (http://www.hq.nasa.gov/office/procurement/nraguidebook/) for specific details.
Some NRAs may be issued jointly with a non-U. S. organization, e.g., those concerning guest observing programs for jointly sponsored space science programs, that will contain additional special guidelines for non-U. S. participants.
Also ref.
Sections 2.3.10(c)(vii) of the Guidebook for Proposers for special instructions for proposals from non-U. S. organizations that involve U. S. personnel for whom NASA support is requested.
Full Opportunity Web Address:
https://nspires.nasaprs.com/external/solicitations/summary.do?method=init&solId={E757EF32-60E6-76AE-A276-21A1F8BA96BB}&path=open
Contact:
Dr. Max Bernsteinsara@nasa.gov
Agency Email Description:
Direct questions about this funding announcement to:
Agency Email:
sara@nasa.gov
Date Posted:
2017-02-17
Application Due Date:
2018-06-01
Archive Date:
2018-07-01