The principal objective of the National Oceanic and Atmospheric Administration's Gulf of Mexico Coast Conservation Corps ("GulfCorps") Program solicitation is to develop a Gulf-wide conservation corps that will contribute to meaningful Gulf of Mexico ecosystem restoration benefiting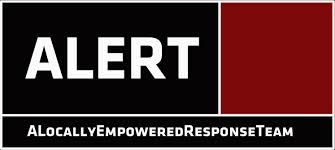 credit: ALERT Project Official Site
coastal habitat and water quality in each of the Gulf states (Texas, Louisiana, Mississippi, Alabama, and Florida), while economically benefiting coastal communities through education, job-driven training, and employment opportunities.
NOAA's GulfCorps Program grant recipients will recruit, train, and employ workers to work on habitat restoration projects and develop skills in support of long-term Gulf coast restoration.
Applications submitted under this solicitation should emphasize the applicant's ability to manage a conservation corps within one or multiple Gulf of Mexico states, while coordinating with NOAA and state and federal partners on project selection and promoting the value of corps labor within the restoration community.
Successful applications will:
1) demonstrate technical and administrative capacity to implement a variety of projects, at times simultaneously, that restore habitat and water quality in each Gulf state using conservation corps labor, 2) demonstrate partnerships, resources, and knowledge to build a GulfCorps that is likely to be sustainable beyond the life of the NOAA award period, and 3) contribute to local employment and environmental stewardship by providing GulfCorps participants transferable skills, experience, and career-building opportunities in the field of conservation and restoration.Application(s) selected for funding through this solicitation will be funded through cooperative agreement(s).
NOAA anticipates awarding multi-year awards, lasting three years, and releasing funds in annual increments to selected proposals through 2019 without further competition.
NOAA will not accept applications requesting less than $1 million or more than $7 million under this solicitation.
NOAA anticipates awarding as few awards as possible, while still meeting the full objectives of this Federal Funding Opportunity and NOAA's GulfCorps Program, including even distribution of funding across all five Gulf states; this includes the potential to award a single award.
There is no matching requirement for these funds; however, leveraging federal funds awarded with non-federal or in-kind contributions is encouraged, as described in the evaluation criteria.
NOAA's GulfCorps Program is administered by the Damage Assessment, Remediation, and Restoration Program within the NOAA Restoration Center.