The purpose of the Cooperative Agreement, will be to strengthen the capacity of community radios to provide high quality information to better inform and empower Mozambican citizens to hold their governments accountable.
The program will provide tailored targeted support to at least 30 Community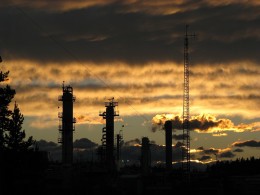 credit: Nautical9 via Flickr
Radios (CRs) and generic assistance to around 120 CRs located in the provinces of Zambézia, Nampula, Niassa and Cabo-Delgado.
Although the program will primarily focus on independent community radios, support to state-owned community radios in the geographic area is anticipated.Geographic Focus:
USAID CORAGEM will be structured to provide effective support to community radios located in Zambezia, Nampula, Cabo Delgado and Niassa provinces, with modest and strategic support to other community radios nationwide.
This activity may assist community radios outside the defined geographic focus, based on solid justification to be evaluated as needed