May 05, 2022 Notice on Bangladesh Integrated Youth Activity USAID Bangladesh will be hosting a Youth Stakeholders Engagement Workshop on its upcoming Integrated Youth Activity as part of market research, including engaging donor agencies, Government of Bangladesh (GOB) counterparts, youth groups, local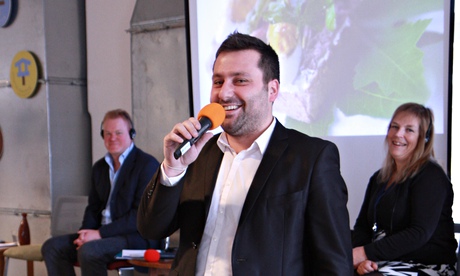 credit: British Council
and international non-government youth serving organizations and USAID representatives.
Date of the event:
25-26 May, 2022 Time:
8. 30am - 5. 00pm Venue:
Radisson Blu, Dhaka Potential and interested implementing partners willing to participate in-person and/or observe virtually should send an email to Dipti Das ddas@usaid.gov and Sharifa Ahmed sharifaahmed@usaid.gov by May 16, 2022 10:00am Bangladesh time.
In-person space is limited; therefore, we ask that only one representative be identified for in-person participation, if possible.
A confirmation of attendance will be sent out accordingly, with any additional information.
The participants are expected to share their respective organizations' on-going work with the youth, best practices, challenges that they face, tangible needs of the youth and this sector, and opportunities that lie ahead.
To ensure transparency, all necessary documentation and information will be shared publicly, such as, workshop agenda and other relevant documents, including the resulting minutes and readout of the workshop, via a website in google cloud or other link.
Brief Description of the Event:
The purpose of the Stakeholders Engagement Workshop is to help USAID develop a comprehensive understanding of the current assistance various stakeholders provide to the youth population.
The Government of Bangladesh (GOB) has demonstrated the important role of youth through the many programs implemented by a wide variety of Ministries.
In addition to the GOB Ministries, donors, youth, and the NGO community continue to play an active role in youth development.
The workshop will include a selected number of representatives from a diverse group of stakeholders engaged and interested in supporting Bangladesh's youth that are neither employed, nor in education or training.
The stakeholders' workshop will allow USAID and the stakeholders to reflect on their achievements that empower and build the capacity of youth and explore ways that prepare and enhance youths' opportunities to further Bangladesh's development trajectory and aspirations to become an upper middle-income country.
This workshop will also be used to further the design of USAID's upcoming Bangladesh Integrated Youth Activity.
Sincerely, Andrew Holland, CPCM Director, Office of Acquisition and Assistance USAID/Bangladesh