United States Department of the Interior National Park Service (NPS) Notice of Intent to Award.
This funding announcement is to provide public notice of the NPS's intention to fund the following project activities without full and open competition:
modification 0002 to Cooperative Agreement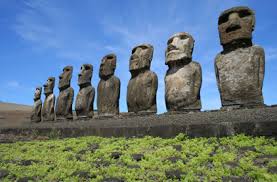 credit: sheknows
H4507080504 with the Cooperator Great Egg Harbor Watershed Association.
See attachment under "Full Announcement."
---
Relevant Nonprofit Program Categories
---
---
---
---
Obtain Full Opportunity Text:
http://www.acf.hhs.gov/grants/open/foa/view/HHS-2010-ACF-OHS-CH-R12-0131
Additional Information of Eligibility:
Eligibility is limited to local public or private non-profit organizations, including faith-based organizations or local for-profit organizations in the community to be served, that can provide Migrant and Seasonal Head Start services to children and families residing in Northern Colorado (including Weld, Morgan, Larimer, Adams, Boulder, Mesa, Montrose and Delta Counties, Colorado).
Faith-based and community organizations that meet eligibility requirements are eligible to receive awards under this funding opportunity announcement.
Individuals and foreign entities are not eligible for awards made under this announcement.
Full Opportunity Web Address:
Contact:
Agency Email Description:
Agency Email:
Jennifer_Fleming@nps.gov
Date Posted:
2010-06-11
Application Due Date:
2010-06-21
Archive Date:
2010-07-21