OJP is committed to advancing work that promotes civil rights and racial equity, increases access to justice, supports crime victims and individuals impacted by the justice system, strengthens community safety and protects the public from crime and evolving threats, and builds trust between law enforcement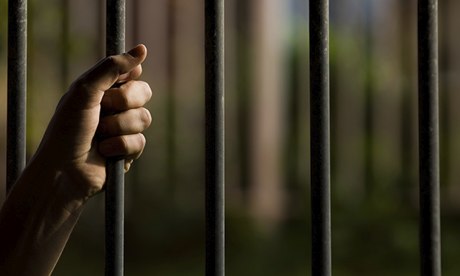 credit: The Guardian
and the community.
The purpose of the PREA Reallocation Funds Program is to support efforts across the nation to establish cultures of "zero tolerance" related to sexual abuse and sexual harassment in confinement facilities.Statutory Authority:
Pub.
L.
No.
108-79, sec.
8(e)) (codified at 34 U.S.C.
30307(e)); Pub.
L.
No.
90-351, Title I, Part E, Subpart 1 (codified at 34 U.S.C.
10151 - 10158)
---
---
---
---
Obtain Full Opportunity Text:
https://bja.ojp.gov/funding/opportunities/o-bja-2022-171370
Additional Information of Eligibility:
In general, OJP expects that a prospective applicant that is sent an OJP Invitation Letter will be eligible to receive funding as described in the invitation.
(Under certain circumstances, however, OJP ultimately may determine that an invited applicant is not, in fact, legally eligible to receive an award.) Applicants are limited to eligible State Administering Agencies (SAAs) for states, the District of Columbia, the Commonwealth of Puerto Rico, the Northern Mariana Islands, the U. S. Virgin Islands, Guam, and American Samoa that have submitted an assurance to the Department of Justice that at least 5 percent of Edward Byrne Memorial Justice Assistance Grant (JAG) funding will be used to achieve full compliance with the PREA Standards per 34 U.S.C.
§30307(e)(2)(E).
The list of eligible SAAs and award amounts can be found in Appendix B.
­­­­-­­­­-­­­­-­­­­-­­­­- All recipients and subrecipients (including any for-profit organization) must forgo any profit or management fee.
Full Opportunity Web Address:
https://bja.ojp.gov/funding/opportunities/o-bja-2022-171370
Contact:
Agency Email Description:
Technical Assistance
Agency Email:
Date Posted:
2022-06-17
Application Due Date:
Archive Date:
2011-07-01