The proposed fiscal year (FY) 2021 supplemental award for the National Crime Statistics Exchange (NCS-X) Technical Assistance and Implementation Support (TAIS) Services will provide funding for the 12-month period from January 1, 2022 to December 31, 2022 to continue work originally funded under the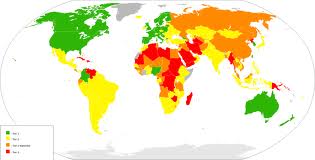 credit: Wikipedia
2017 NCS-X TAIS award and the first and second supplements to this award in FY18 and FY19, respectively.
The additional funding will be provided for development of the BJS NCS-X online data analysis dashboard, which is a core component of the BJS analytic program for use of data from the Federal Bureau of Investigation's (FBI) National Incident-Based Reporting System (NIBRS), as originally funded under the FY17 TAIS award.
Statutory Authority:
Under section 302 of the Omnibus Crime Control and Safe Streets Act, BJS is authorized to "make grants to, or enter into cooperative agreements or contracts with public agencies, institutions of higher education, private organizations, or private individuals" for purposes of collecting and analyzing criminal justice statistics (34 U.S.C.
§ 10132(c)(1)).