OJP is committed to advancing work that promotes civil rights and racial equity, increases access to justice, supports crime victims and individuals impacted by the justice system, strengthens community safety and protects the public from crime and evolving threats and builds trust between law enforcement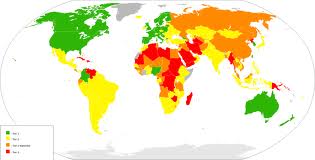 credit: Wikipedia
and the community.
The Bureau of Justice Statistics (BJS) is seeking applications for administering the Census of Public Defender Offices (CPDO).
BJS has conducted one iteration of data collection with public defender offices and will update that collection with this solicitation.
The census will obtain information about the operations, workload, staff size, policies, and procedures of the approximately 1,000 public defender offices across the nation.
A draft collection instrument will be provided by BJS.
The grantee will be expected to assemble a complete roster and conduct a census of all state and local public defender offices.
This 36-month program includes (1) questionnaire development, (2) frame development, (3) fielding the CPDO, and (4) data cleaning, analysis, and delivery of raw and final datasets and a comprehensive final performance report.
This study will continue BJS's efforts to collect data on indigent defense in the United States.
The CPDO will extend the findings of the Survey of Public Defenders (SPD) and National Survey of Indigent Defense Systems (NSIDS) to enhance BJS's understanding of the work done by attorneys representing indigent clients.