NIJ seeks proposals for funding to conduct an expansion or extension of one or more ongoing/existing longitudinal research studies that focus on delinquency and crime throughout the life-course of the individual, which may include childhood, adolescence, and young adulthood.
Applicants are encouraged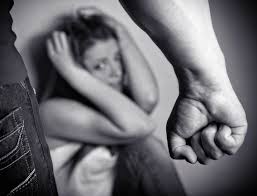 credit: Team In Focus
to adopt a holistic approach to the study of child and adolescent development and the emergence, persistence, and desistance of delinquent and criminal offending.
The research findings are intended to identify malleable risk and protective factors, which can be effectively targeted in efforts to prevent the onset of delinquency and to intervene in the lives of juvenile and young adult offenders.
Applications proposing research involving partnerships with criminal justice or other agencies, should include a strong letter of support, signed by an appropriate decision-making authority from each proposed, partnering agency.
A letter of support should include the partnering agency's acknowledgement that de-identified data derived from, provided to, or obtained through this project will be archived by the grant recipient with the National Archive of Criminal Justice Data (NACJD) at the conclusion of the award.
Applicants and their potential partners are encouraged to review the NACJD's policies and protections at (NACJD).
If selected for award, grantees will be expected to have a formal agreement in place with partnering agencies by January 1, 202 2. That formal agreement must include a provision to meet the data archiving requirements of the award.
In the case of partnerships that will involve the use of federal award funds by multiple partnering agencies to carry out the proposed project, only one entity/partnering agency may be the applicant (as is the case with any application submitted in response to this solicitation); any others must be proposed as subrecipients.