The Department of Justice is committed to advancing work that promotes civil rights, increases access to justice, supports crime victims, protects the public from crime and evolving threats, and builds trust between law enforcement and the community.
The purpose of the CFDA 1 6. 560 (the National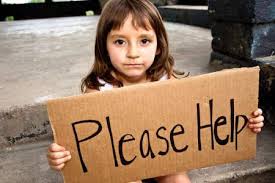 credit: Press Tv
Institute of Justice Research, Evaluation, and Development Projects Grants program) is to foster research to develop new knowledge and tools to address the challenges of crime and justice in the United States.
With this solicitation, NIJ seeks proposals for rigorous basic or applied research and development projects.
An NIJ forensic science research and development grant supports a discrete, specified, circumscribed project that will:
Increase the body of knowledge to guide and inform forensic science policy and practice; or Lead to the production of useful material(s), device(s), system(s), or method(s) that have the potential for forensic application.
The intent of this program is to direct the findings of basic scientific research; foster research and development in broader scientific fields applicable to forensic science; and support ongoing forensic science research toward the development of highly-discriminating, accurate, reliable, cost-effective, and rapid methods for the identification, analysis, and interpretation of forensic evidence for criminal justice purposes.
Projects should address the challenges and needs of the forensic science community, including but not limited to, the operational needs discussed at NIJ's FY 2020 Forensic Science Technology Working Group (TWG) meeting, which may be found on NIJ.OJP.gov.
Additional research needs of the forensic science community can be found at the Organization of Scientific Area Committees website.
While the goals and deliverables of proposed projects are not required to result in immediate solutions to the posted challenges and needs, proposals should, at a minimum, address the foundational work that will lead to eventual solutions.
Applications proposing research involving partnerships with criminal justice or other agencies, are to include a strong letter of support, signed by an appropriate decision-making authority from each proposed, partnering agency.
A letter of support must include the partnering agency's acknowledgement that de-identified data provided through this project will be archived at the conclusion of the award.
If selected for award, applicants will be expected to have a formal agreement in place with partnering agencies by January 1, 202 2. That agreement must include provisions to meet the data archiving requirements of the award.
In rare circumstances, for example where law prohibits the archiving of agency data, NIJ may agree to a successful applicant creating and archiving an appropriate synthetic dataset.
Those circumstances will be rare, decided by NIJ on a case-by-case basis, and will require extensive documentation and justification for exceptions to be made.
In the case of partnerships that will involve the use of federal award funds by multiple partnering agencies to carry out the proposed project, only one entity/partnering agency may be the applicant (as is the case with any application submitted in response to this solicitation); any others must be proposed as subrecipients.