The Department of Justice is committed to advancing work that promotes civil rights, increases access to justice, supports crime victims, protects the public from crime and evolving threats, and builds trust between law enforcement and the community.
With this solicitation, NIJ seeks proposals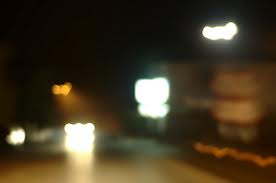 credit: Flickr
from qualified applicants to establish and operate a National Center on Forensics at an accredited university of higher education, with medical and law schools affiliated within the same university system, and in partnership with a full-service and independent state department of forensic science with a medical examiner function, that is located in the same state as the partner accredited university.[1] The center is to provide medico-legal learning opportunities for medical students to train as deputy medical examiners/coroners in underserved rural areas; provide forensic science and legal training to district attorneys, judges, and law enforcement; and develop opportunities, as appropriate, among the designated partners to benefit current and future practitioners in the field.
In the case of partnerships that will involve the use of federal award funds by multiple partnering agencies to carry out the proposed project, only one entity/partnering agency may be the applicant (as is the case with any application submitted in response to this solicitation); any others must be proposed as subrecipients.
---
---
---
---
Obtain Full Opportunity Text:
Full Announcement
Additional Information of Eligibility:
For purposes of this solicitation, the term "state" means any state of the United States, the District of Columbia, the Commonwealth of Puerto Rico, the Virginia Islands, Guam, American Samoa, and the Commonwealth of the Northern Mariana Islands.
Foreign governments, foreign organizations, and foreign colleges and universities are not eligible to apply.
Federal agencies are eligible to apply.
(Any award made to a federal agency will be made as an inter-agency reimbursable agreement.) To advance Executive Order 13929 Safe Policing for Safe Communities, as of October 28, 2020, the Attorney General determined that all state, local, and university or college law enforcement agencies must be certified by an approved independent credentialing body or have started the certification process to be allocated FY 2021 DOJ discretionary grant funding, as either a recipient or a subrecipient.
For detailed information on this new certification requirement, please visit https://cops.usdoj.gov/SafePolicingEO.
All recipients and subrecipients (including any for-profit organization) must forgo any profit or management fee.
Full Opportunity Web Address:
https://nij.ojp.gov/funding/opportunities/o-nij-2021-99002
Contact:
Agency Email Description:
Email
Agency Email:
Date Posted:
2021-05-03
Application Due Date:
Archive Date:
2011-04-15