The Violence Against Women Act Measuring Effectiveness Initiative is categorized under CFDA #1 6. 526 (Technical Assistance) and is permitted under the following statutes:
34 U.S.C.
12291(b)(11); 34 U.S.C.
§ 10238; and 34 U.S.C.
§ 12291(b)(7).
The Violence Against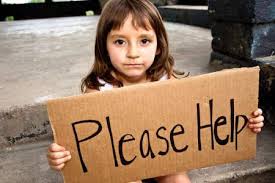 credit: Press Tv
Women Act (VAWA) requires that grantees report on the effectiveness of their VAWA-funded programs to the Attorney General, who, in turn, must report to Congress every two years on the effectiveness of grant-funded activities (P.L.
No.
106-386, section 1003, codified at 34 U.S.C.
§ 10238).
Some OVW grant programs also have specific reporting requirements as outlined in their respective authorizing legislation.
In response to these reporting requirements, OVW developed annual and semi-annual progress reporting forms for each OVW grant program that track grant-funded activities and incorporate measures tied to program objectives.
Grantees funded by OVW report consistent, quantitative data that can be aggregated to reflect the accomplishments within and across grant programs.
The reporting forms also collect qualitative information on grantees' goals, objectives, activities, accomplishments, and remaining areas of need.
OVW uses the information collected through these progress reports in different ways, including:
monitoring grant activities, providing information to grantees on how their own grant-funded activities and accomplishments compare with others, identifying promising practices, meeting reporting obligations under the Government Performance and Results Act (GPRA) and subsequent legislation, responding to the Department of Justice's data requests related to performance and budget, reporting to Congress, and responding to ad hoc data requests from within and outside government.
In FY 2017, the University of Southern Maine (USM) was competitively selected to continue the Measuring Effectiveness Initiative (MEI), which encompasses the work described above.
USM received 26 months of initial funding through a cooperative agreement for a five-year—or 60-month—project, to support project activities through November 30, 201 9. An additional 22 months of funding was provided in FY 2019 to support the project through September 30, 2021, and an extension has been issued to carry the current award through January 31, 202 2. The purpose of these Application Guidelines is to provide the remaining 12 months of funding to USM to carry the project through approximately January 31, 202 3. With this supplemental funding, USM will continue to:
review, clean, and analyze data collected from grantee performance reports; maintain that information in a database; work in partnership with OVW to fulfill reporting requirements; respond to data requests; and provide ongoing training and technical assistance to OVW grantees on collecting data to assess their own performance and accurately completing their performance reports.
USM will also assist OVW in the preparation of reports to Congress and additional materials and analyses related to VAWA-funded activities.