The U. S. Department of Justice, Office of Justice Programs, Office of Juvenile Justice and Delinquency Prevention is pleased to announce that it is seeking applications under the Recovery Act - Youth Mentoring Program with funding provided by the American Recovery and Reinvestment Act of 2009 (�Recovery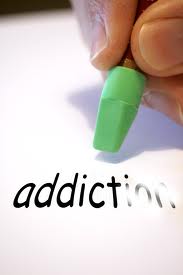 credit: Flickr photo by Alan Cleaver
Act�).
Under this solicitation, the Office of Juvenile Justice and Delinquency Prevention will be making awards to support local organizations that develop, implement, or expand local mentoring programs leading to measurable, positive outcomes for at-risk youth.
This program furthers the Department�s mission by enhancing the capacity of local mentoring programs to develop and implement mentoring strategies to reduce juvenile delinquency and prevent violence.
---
Relevant Nonprofit Program Categories
---
---
---
---
Obtain Full Opportunity Text:
Full Announcement Link
Additional Information of Eligibility:
OJJDP invites applications from public agencies (including state agencies, units of local government, public universities and colleges, and federally-recognized Indian tribal governments) and private organizations (including faith-based and community organizations).
Joint applications from two or more eligible applicants are welcome; however, one applicant must be clearly indicated as the primary applicant (for correspondence, award, and management purposes) and the other(s) indicated as co-applicant(s).
OJJDP will accept only applications that demonstrate that the applicant has entered into a partnership with one or more public or private entities to form a �community partnership.� Eligible community partnerships must include at a minimum: one or more private organizations: such as nonprofits, for-profits, community and faith-based organizations.
These partnerships will help to leverage public resources, in partnership with private resources, to make funds available to help stabilize State and local budgets.
Applications that do not demonstrate that they have met the minimum eligibility to be considered a �community partnership� will be deemed ineligible for funding.
Full Opportunity Web Address:
http://ojjdp.ncjrs.gov/grants/solicitations/FY2009/ARRALocalYouthMentoring.pdf
Contact:
Kerri Strug, Program Manager, at (202) 305-0702 or Kerri.Strug@usdoj.gov or Gwendolyn Williams, Program Manager, at (202) 616-1611 or Gwendolyn.Williams@usdoj.gov
Agency Email Description:
Email
Agency Email:
Kerri.Strug@usdoj.gov or Gwendolyn.Williams@usdoj.gov
Date Posted:
2009-03-09
Application Due Date:
2009-04-20
Archive Date:
2011-04-27