Courts and child welfare agencies face unprecedented challenges in managing complex child abuse, neglect, and related cases and heavy caseloads.
In addition, they are required to comply with federal child welfare reform laws and initiatives to achieve safe, permanent homes for abused and neglected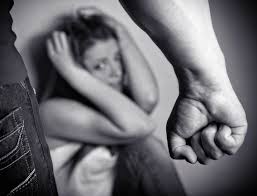 credit: Team In Focus
children.
Through this program, OJJDP seeks to provide judicial, legal, and social service professionals with training and technical assistance to meet the challenges facing juvenile and family courts.
The authorizing legislation for this program is the Victims of Child Abuse Act, 42 U.S.C.
Section 1302 2.
---
---
---
---
Obtain Full Opportunity Text:
Full Announcement
Additional Information of Eligibility:
Eligible applicants are limited nonprofit and for-profit organizations (including tribal nonprofit and for-profit organizations).
For-profit organizations must agree to forgo any profit or management fee.
OJJDP welcomes joint applications from two or more eligible applicants; however, one applicant must be clearly indicated as the primary applicant (for correspondence, award, and management purposes) and the others indicated as co-applicants.
Full Opportunity Web Address:
http://www.ojjdp.gov/grants/solicitations/FY2012/CATraining.pdf
Contact:
For assistance with any other requirements of this solicitation, contact the Justice Information Center (JIC) at 1–877–927–5657, via e-mail to JIC@telesishq.com, or by live Web chat. JIC hours of operation are 8:30 a.m. to 5:00 p.m. eastern time, Monday through Friday, and 8:30 a.m. to 8:00 p.m. eas
Agency Email Description:
E-mail
Agency Email:
JIC@telesishq.com
Date Posted:
2012-03-15
Application Due Date:
2012-05-02
Archive Date:
2012-06-01