OJJDP is seeking applications for funding under its fiscal year (FY) 2016 Studies Program on Trauma and Justice-Involved Youth.
This program will support original research; design expansions to current research; and/or secondary analysis of existing data to provide objective, independent knowledge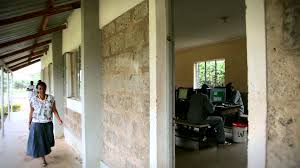 credit: YouTube
about (1) the developmental pathways of youth from violence exposure and trauma to justice involvement; (2) the implications of justice involvement on possible retraumatization; and (3) the development of culturally appropriate, evidence-based trauma-informed practices.
OJJDP is particularly interested in proposals that seek to investigate the experiences of youth whose justice system involvement is often understudied, specifically youth who are Hispanic/Latino, American Indian/Alaska Native, LGBTQI, and girls.
---
---
---
---
Obtain Full Opportunity Text:
Full Announcement
Additional Information of Eligibility:
States (including territories), units of local government, federally recognized tribal governments (as determined by the Secretary of the Interior), nonprofit and for-profit organizations (including tribal nonprofit or for-profit organizations), and institutions of higher education (including tribal institutions of higher education) are eligible.
Recipient organizations must agree to forgo any profit or management fee.
Foreign governments, foreign organizations, and foreign institutions of higher education are not eligible to apply.
OJJDP welcomes applications that involve two or more entities that will carry out the funded federal award activities; however, one eligible entity must be the applicant and the other(s) must be proposed as subrecipient(s).
The applicant must be the entity with primary responsibility for conducting and leading the project.
If successful, the applicant will be responsible for monitoring and appropriately managing any subrecipients or, as applicable, for administering any procurement subcontracts that would receive federal program funds from the applicant under the award.
(Applicants should also review and consider the "Duplicate Applications" note under How To Apply in Section D.
Application and Submission Information.) OJJDP may elect to make awards for applications submitted under this solicitation in future fiscal years, dependent on, among other considerations, the merit of the applications and on the availability of appropriations.
Full Opportunity Web Address:
www.ojjdp.gov/grants/solicitations/FY2016/StudiesProgramonTruama.pdf
Contact:
For technical assistance with submitting an application, contact the Grants.gov Customer Support Hotline at 800-518-4726 or 606-545-5035, or via e-mail to support@grants.gov. Hotline hours of operation are 24 hours a day, 7 days a week, except federal holidays.Applicants that experience un
Agency Email Description:
Email
Agency Email:
grants@ncjrs.gov
Date Posted:
2016-05-09
Application Due Date:
2016-06-23
Archive Date:
2019-10-08