The purpose of Safe and Thriving Communities is to reduce communities'€™ youth-related gun crime and gang violence in the most violent neighborhoods across this country.
Funding will be available to jurisdictions for planning and collaboration.
Awards will be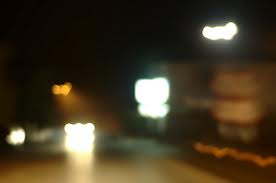 credit: Flickr
provided to develop capacity to collectively combating community and related violence through multi-disciplinary and community partnerships, balanced and restorative approaches, data-driven solutions, and strategic coordinated action at both the policy and practice levels.
Applicants must advance efforts through a collaborative body with representation from affected youth and families, city/county leadership, and public and private stakeholders including law enforcement, public health, courts, workforce and jobs development, housing, and local schools and colleges, among others.
Awards will support an initial phase of collaborative strategic planning and capacity-building and position successful applicants to apply for funds through a projected, subsequent, limited competition to implement approved plans.
Planning and capacity-building activities may including training, staff development, and data development.
---
---
---
---
Obtain Full Opportunity Text:
Full Announcement
Additional Information of Eligibility:
Eligible applicants are limited to (1) states (including territories) as joint applicants with units of local government or with federally recognized tribal governments as determined by the Secretary of the Interior, (2) units of local government, and (3) federally recognized tribal governments.
Note that organizations proposing to focus on jurisdictions supported by OJJDP awards made in FY 2010 or later under the National Forum, Defending Childhood, Community- Based Violence Prevention, and Safe and Thriving Communities initiatives are not eligible for this solicitation.
OJJDP welcomes applications under which two or more entities would carry out the federal award; however, only one entity may be the applicant.
Joint or co-applicants must be proposed as subrecipients ("subgrantees").
The applicant must be the entity that would have primary responsibility for carrying out the award, including administering the funding and managing the entire project.
Under this solicitation, only one application by any particular applicant will be considered.
An entity may, however, be proposed as a subrecipient ("subgrantee") in more than one application.
Important Note: To be eligible for consideration for funding under this solicitation, applicants must provide letters of commitment from or memoranda of understanding among all eight entities with oversight for and service responsibilities in all proposed places of focus (counties, cities, towns, communities, neighborhoods, precincts, districts, and the like) listed in this paragraph.
Required signers of the letters or memoranda must include, at a minimum: (1) the chief executive officer(s) for all proposed places (e.g., governor, mayor, county executive, and/or tribal chair); (2) all relevant chief(s) of police, county sheriff(s), and/or equivalent law enforcement official(s); (3) the superintendent(s) of all involved school district(s) and the agency heads, directors, or equivalent positions on behalf of the public agencies responsible for public health, housing, behavioral and mental health, jobs/workforce development (economic development), and child welfare (foster care/child protection) in all proposed places.
Each letter of commitment/memorandum of understanding must demonstrate the signer's understanding of the goals of the proposal, describe the roles and responsibilities of the signer and/or represented agency, and specify the fiscal and/or staffing resource commitments made to the collaboration.
Applications submitted without all required letters of commitment/memoranda of understanding will be deemed ineligible for funding.
Letters of commitment/memoranda of understanding from other key stakeholders such as the relevant juvenile and family courts, local district attorney, probation, recreation department, faith institutions, community foundations, education institutions, businesses, chambers of commerce, and local media partners are welcomed as further evidence of readiness and capacity; however, eligibility for consideration of funding is contingent on the applicant's inclusion of letters/memoranda signed by the eight parties listed above as required.
Required letters of commitment/memoranda of understanding as outlined above are to be submitted as attachments to the application.
Each separate document must be clearly labeled, for instance, "Required Eligibility Letter – Mayor," "Required Eligibility Letter – Police Chief," "Required MOU – Collaborative," etc.
Note that the application must include letters or one or more memoranda signed by representatives of all eight entities; otherwise the applicant will be deemed ineligible.
Detailed information on requirements pertaining to required and optional letters of commitment/support/memoranda of understanding is provided on page 24.
Full Opportunity Web Address:
Contact:
Agency Email Description:
Agency Email:
grants@ncjrs.gov
Date Posted:
2016-12-29
Application Due Date:
2017-04-03
Archive Date:
2012-06-23