As many as 100,000 youth younger than 18 years old are released from juvenile correctional facilities every year.
These young people often return to their communities with complex needs, such as physical and behavioral health issues and barriers to education and employment.
This grant program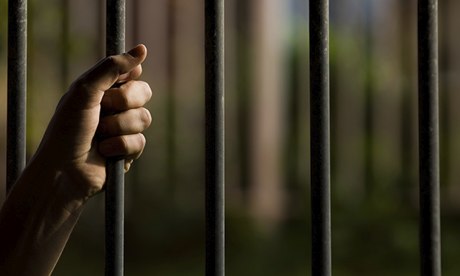 credit: The Guardian
will provide grants to state and local government agencies and federally recognized Native American/Alaskan Native tribes to support their efforts to develop and implement a comprehensive juvenile community supervision reform strategic plan that will implement evidence-based supervision strategies to reduce recidivism and improve outcomes for juveniles under community supervision.
---
Relevant Nonprofit Program Categories
---
---
---
---
Obtain Full Opportunity Text:
Full Announcement
Additional Information of Eligibility:
Eligible applicants are limited to states (including territories), units of local government, and federally recognized tribal governments as determined by the Secretary of the Interior.
OJJDP welcomes applications under which two or more entities would carry out the federal award; however, only one entity may be the applicant.
Any others must be proposed as subrecipients ("subgrantees").
The applicant must be the entity that would have primary responsibility for carrying out the award, including administering the funding and managing the entire program.
Under this solicitation, only one application by any particular applicant entity will be considered.
An entity may, however, be proposed as a subrecipient ("subgrantee") in more than one application.
OJJDP may elect to fund applications submitted under this FY 2017 solicitation in future fiscal years, dependent on, among other considerations, the merit of the applications and the availability of appropriations.
Full Opportunity Web Address:
https://www.ojjdp.gov/grants/solicitations/FY2017/SCACommunitySupervision.pdf
Contact:
For technical assistance with submitting an application, contact the Grants.gov Customer Support Hotline at 800–518–4726 or 606–545–5035, or via email to support@grants.gov. The Grants.gov Support Hotline operates 24 hours a day, 7 days a week, except on federal holidays. An applicant th
Agency Email Description:
Email
Agency Email:
grants@ncjrs.gov
Date Posted:
2017-03-23
Application Due Date:
2017-05-08
Archive Date:
2017-05-12