The Office of National Drug Control Policy (ONDCP), Executive Office of the President, is seeking applications from a grantee to provide continued support of anti-doping efforts to educate athletes on the dangers of drug use and eliminate doping in amateur athletic competitions recognized by the United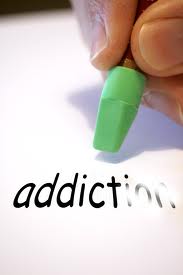 credit: Flickr photo by Alan Cleaver
States Olympic Committee.
Specifically:
Provide continued support of anti-doping efforts to educate athletes on the dangers of drug use and eliminate doping in amateur athletic competitions recognized by the United States Olympic Committee;Provide support for athlete drug testing programs, research initiatives, educational programs and efforts to inform athletes of the adopted rules governing the use of prohibited substances outlined in the World Anti-Doping Code (the Code); andProvide support for legal efforts to enforce compliance with the Code and adjudicate athlete appeals involving doping violations.
---
Relevant Nonprofit Program Categories
---
---
---
---
Obtain Full Opportunity Text:
https://grants.nih.gov/grants/guide/rfa-files/RFA-FD-20-028.html
Additional Information of Eligibility:
USAID is not seeking consortia led by international organizations.
We value our international partners and look forward to expression of interest submissions from international partners who are willing to serve as consortium or coalition partners with a local organization lead.
We will prioritize consortia led by local organizations whether they are civil society organizations or private sector organizations.
For this BAA, USAID is unable to make an award to any organization who has been a USAID recipient of $5 million in the last 5 years.
Full Opportunity Web Address:
https://grants.nih.gov/grants/guide/rfa-files/RFA-FD-20-028.html
Contact:
Agency Email Description:
anthony.d.jones2@ondcp.eop.gov
Agency Email:
Date Posted:
2020-03-18
Application Due Date:
Archive Date:
2020-05-20