OVC will make up to four awards to develop comprehensive, collaborative networks to provide holistic legal assistance to crime victims.
Up to three awards of up to $500,000 each will be made to implement comprehensive victim legal assistance networks at a statewide, regional, or local level.
Eligible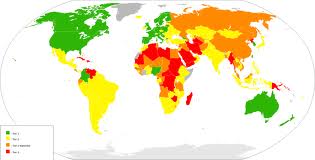 credit: Wikipedia
applicants are limited to states that administer Victim of Crime Act (VOCA) victim assistance formula grants.
VOCA agencies in states that currently have demonstration sites under the Wraparound Victim Legal Assistance Network Demonstration Project are not eligible to apply.
One award of up to $800,000 will be made to provide technical assistance to the three network sites selected under this solicitation and the six existing Wraparound Legal Assistance sites.
Eligible applicants include nonprofit organizations, institutions of higher learning, or public agencies.
Those applying are urged to begin in advance of the June 9, 2014, deadline.