Applicants are required to submit applications through the Office of Justice Programs' Grants Management System (GMS) instead of Grants.gov.
See "How to Apply" on page 21 of the solicitation for details.
OVC will make up to three awards of up to $660,000 each to tribes or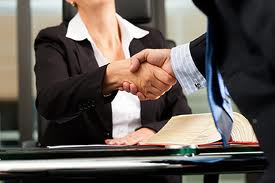 credit: DUI
tribal nonprofit organizations to develop and implement a victim-centered Community Wellness framework that extends beyond crisis victim assistance to meet the longer-term, complex needs of victims, survivors, and their families.
The framework must include a Community Wellness Center that will offer, coordinate, or foster access to a continuum of resources and services that promote victim and community wellness, including a full range of intervention, treatment, health and wellness, prevention, educational and economic development, and cultural resources for the community.
Those applying are urged to begin in advance of the July 15, 2014, deadline.
---
---
---
---
Obtain Full Opportunity Text:
Funding Opportunity
Additional Information of Eligibility:
It is very important that applicants review this information carefully.
Applications submitted by ineligible entities will be removed from further consideration during an initial review process.
Only federally recognized Indian tribal governments, as determined by the Secretary of the Interior, may apply.
This includes Alaska Native villages and tribal consortia consisting of two or more federally recognized Indian tribes.
Tribal designees are also eligible to apply (see "Additional Eligibility" for more information).
To access a current list of federally recognized tribes, see 78 Federal Register 26384 (Wednesday, January 29, 2014) at http://www.bia.gov/cs/groups/public/documents/text/idc006989.pdf.
OVC may elect to make awards for applications submitted under this solicitation in future fiscal years, dependent on the merit of the applications and on the availability of appropriations.
Additional Eligibility An organization that is acting as the authorized designee of a federally recognized Indian tribe (tribal designee) may apply.
If the applicant is a tribal designee, the applicant will need a tribal resolution, or equivalent legal enactment, from the tribe as part of the application, which should (1) authorize the applicant to submit an application on behalf of the federally recognized Indian tribe; and (2) state the tribe's support for the project and its commitment to participate in the project if it is selected for funding.
This resolution or equivalent legal enactment must be current, sufficient to demonstrate authority for the application, contain authorized signature(s), and be submitted by the application due date.
See page 17 for additional information on tribal resolutions.
Full Opportunity Web Address:
Contact:
Agency Email Description:
Agency Email:
Kimberly.Woodard@usdoj.gov
Date Posted:
2014-05-16
Application Due Date:
2014-07-15
Archive Date:
2014-08-14