The primary purpose of the OVW Training and Technical Assistance Initiative (TA Initiative) is to provide direct technical assistance to existing and potential grantees and sub-grantees to enhance their efforts to successfully implement projects supported by OVW grant funds.
OVW's TA Initiative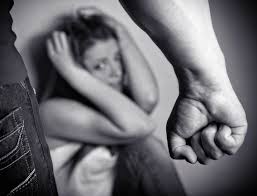 credit: Team In Focus
is designed to strengthen and build the capacity of civil and criminal justice system professionals and victim service providers across the nation to respond effectively to sexual assault, domestic violence, dating violence, and stalking and foster partnerships among organizations that have not traditionally worked together to address these crimes.
---
---
---
---
Obtain Full Opportunity Text:
Full Announcement
Additional Information of Eligibility:
*Organization Limit: Proposals may only be submitted by the following: -Non-profit, non-academic organizations: Independent museums, observatories, research labs, professional societies and similar organizations in the U. S. associated with educational or research activities.
-Universities and Colleges - Universities and two- and four-year colleges (including community colleges) accredited in, and having a campus located in the US, acting on behalf of their faculty members.
Such organizations also are referred to as academic institutions.
-Proposals from individuals, for-profit organizations, Federal agencies or foreign organizations will not be accepted.
Full Opportunity Web Address:
https://www.justice.gov/ovw/page/file/1135681/download
Contact:
Agency Email Description:
neelam.j.patel@usdoj.gov
Agency Email:
Date Posted:
2019-02-28
Application Due Date:
Archive Date:
2019-05-31