Purpose.
This Funding Opportunity Announcement (FOA) invites applications under the NIH Clinical Trial Planning Grant Program, the purpose of which is to provide support for the development of a Phase III clinical trial.
This includes the establishment of the research team, the development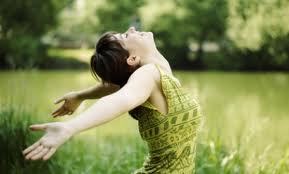 credit: Care2
of tools for data management and oversight of the research, the definition of recruitment strategies, and the finalization of the protocol and other essential elements of the study included in a manual of operations/procedures.
The Clinical Trial Planning Grant is not designed for the collection of preliminary data or the conduct of pilot studies to support the rationale for a clinical trial.
Mechanism of Support.
This FOA will utilize the Clinical Trial Planning Grant (R34) mechanism Funds Available and Anticipated Number of Awards.
Because the nature and scope of the proposed research will vary from application to application, it is anticipated that the size and duration of each award will also vary.
The total amount awarded and the number of awards will depend upon the mechanism numbers, quality, duration, and costs of the applications received.
Budget and Project Period.
Direct costs of up to $100,000 may be requested for the one-year period.
Application Research Plan Component Length:
The R34 application Research Plan component of the PHS398 (Items 2-5) may not exceed 25 pages, including tables, graphs, figures, diagrams, and charts.
Seehttp://grants.nih.gov/grants/funding/funding_program.htm Eligible Institutions/Organizations.
Institutions/organizations listed in Section III, 1. A.
are eligible to apply.
Eligible Project Directors/Principal Investigators (PDs/PIs).
Include Individuals with the skills, knowledge, and resources necessary to carry out the proposed research are invited to work with their institution/organization to develop an application for support.
Individuals from underrepresented racial and ethnic groups as well as individuals with disabilities are always encouraged to apply for NIH support.
Number of PDs/PIs.
More than one PD/PI (i.e., multiple PDs/PIs), may be designated on the application.
Number of Applications.
Applicants may submit more than one application, provided that each application is scientifically distinct.
Resubmissions.
Applicants may submit a resubmission application, but such application must include an Introduction addressing the previous peer review critique (Summary Statement).
See new NIH policy on resubmission (amended) applications (NOT-OD-09-003, NOT-OD-09-016).
Renewals.
Renewal applications are not permitted