The U. S. Diplomacy Center (USDC) announces a Notice of Funding Opportunity for up to $198,000 for an implementer (simulations coordination team) to work on the Diplomatic Simulations Program.
In this unique educational program, students role play diplomatic representatives of different sides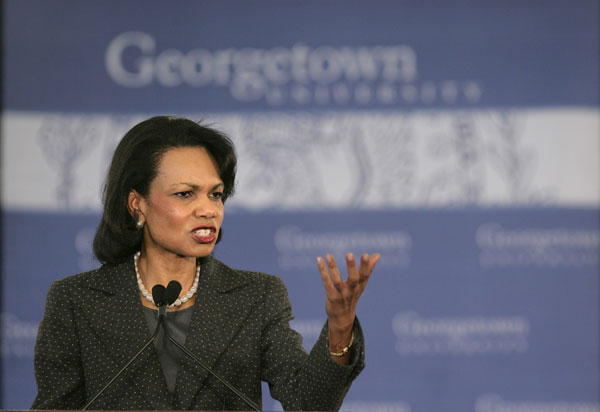 credit: From Wikimedia
negotiating a solution to an international dispute.
The focus will mainly be on international students.
Students learn to use the tools of diplomacy to engage constructively with foreign governments and international groups on global issues.
The project will require, but is not limited to, curriculum design and simulation writing, as well as filming and editing video clips that introduce the program and support the content of the simulations.
The simulations coordination team will also develop online resources geared to both U. S. and international audiences, for teachers to use with students.
These resources will be uploaded to the U. S. Diplomacy Center website (diplomacy.state.gov).
This web resource is part of an overall strategic outreach plan for the U. S. Diplomacy Center, which serves as the expert in diplomacy education for the U. S. and international public.
Applicants should have expertise coordinating education projects, outside vendors, overall planning and task management.
Applicants must also demonstrate an expert level understanding of, and significant experience and capability in, innovative 21st century skills education; global affairs and global studies education; program management; and assessment of these activities.
Applicants must also have knowledge and experience working with national and international educators in creating education materials for a broad U. S. and international student audience.
Applicants should expect substantial involvement from U. S. Diplomacy Center staff throughout the planning and execution of the project, including, but not limited to, substantive guidance, calls and/or meetings, updates, reviews, and approvals.