The NIAMS Research Innovation for Scientific Knowledge (RISK) for Skin and Rheumatic Diseases initiative focuses on innovative research within the NIAMS mission by encouraging applicants to pursue unusual observations, test imaginative hypotheses, investigate creative concepts, and build ground-breaking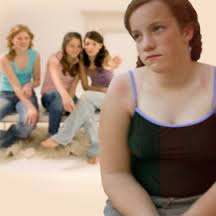 credit: Top News
paradigms, all of which deviate significantly from the current prevailing theories or practice.
This FOA is particularly designed to encourage the submission of projects that are considered too risky, premature, controversial, or unconventional for other NIH mechanisms.
This FOA intends to support disease-focused translational studies.
We invite research studies aimed at understanding the mechanisms of diseases or conditions relevant to the NIAMS mission, as well as studies aimed at developing or testing diagnostics, therapeutic agents, or preventive interventions up to, but not including, first in human studies.
The RISK X02 and R61/R33 FOAs are not intended to support clinical trials.
The RISK program will support the two main scientific areas of NIAMS mission, 1) musculoskeletal diseases and 2) the skin and rheumatic diseases.
This X02 pre-application and the companion R61/R33 (RFA- AR-19-012) encourage applications related to skin and rheumatic diseases.
The X02 pre-application is the highly recommended (not required) first step in the application process for the companion R61/R33 (RFA-AR-19-012).
Potential applicants should read both FOAs.
Investigators whose X02 pre-applications are evaluated to be highly innovative and most relevant to the RISK program will be notified of the opportunity to submit an R61/R33 application under RFA-AR-19-01 2.