This FOA aims to address three major goals.
The first is to utilize single-cell(-nuc) technologies to characterize the changes to cell identity, number, and/or morphology within a defined brain region, the hippocampus, from subjects experiencing mild cognitive impairment (MCI).
Specifically,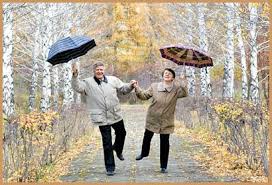 credit: Active Rain
applicants will collect single-cell(-nuc) transcriptomic and epigenetic data from neuronal, glial, or vascular cells using MCI autopsy brains.
Next, applicants will propose a data coordination center to collect single-cell(-nuc) omics data generated using diverse tissue sources and various, well-documented tissue preparation techniques from each group in the consortium.
This data will be used to identify critical factors for robust and accurate single-cell(-nuc) omics analysis.
Finally, this FOA will prompt applicants to coordinate their single-cell(-nuc) data sets with those produced by the BRAIN Initiatives human cell census.
The aim is to enable investigators to utilize BRAIN cell census data sets generated from the analysis of healthy human brain and harmonize single-cell(-nuc) data sets from ADRD human brains with the BRAIN Initiative cell type registry.