The U. S. Embassy Brussels Public Affairs Section (PAS) of the U. S. Department of State is pleased to announce that funding is available through its Public Diplomacy Grants Program.
This Annual Program Statement outlines our funding priorities, strategic themes, and the procedures for submitting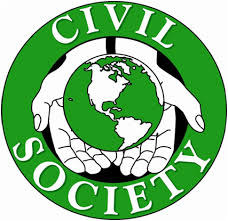 credit: Razoo
requests for funding.
Applications for programs are accepted on a rolling basis until the deadline.
Purpose of Small Grants:
PAS Brussels invites proposals for projects that strengthen ties between the United States and Belgium by highlighting shared values and promoting bilateral cooperation.
All grant proposals must convey an American cultural element, support a priority program area, or include a connection with American expert/s, organization/s, or institution/s in a specific field that will promote increased understanding of U. S. policy and perspectives.
Examples of PAS projects include, but are not limited to:
• Grassroots programs that counter the influences of radicalization; • Academic and professional lectures, seminars, and speaker programs; • Artistic and cultural workshops, joint performances, and exhibitions; • Youth leadership programs, especially for minorities; • Professional and academic exchanges and projects; • Media training and press outreach; • Entrepreneurship and innovation in technological or other fields; and • Sports-related programming Priority Program Areas:
• Programs that demonstrate active engagement by the United States and Belgium to address new and evolving security challenges; • Programs that highlight U.S.-Belgian cooperation that counters terrorism, radicalization, and transnational crime; • Programs that strengthen the transatlantic economic ties between Belgians and Americans; and • Programs that support a long-term investment in U.S.-Belgian ties through educational, cultural, professional, and other exchanges and interactions between our two countries.
Participants and Audiences:
• Youth; • Women and youth from underserved communities; • Cultural institutions; • Academic institutions; • Business leaders and entrepreneurs; • Community leaders; • U. S. and Belgian thought leaders; and • Social and new media users The following types of projects are not eligible for funding:
• Projects relating to partisan political activity; • Charitable or development activities; • Construction projects; • Projects that support specific religious activities; • Fundraising campaigns; • Lobbying for specific legislation or projects; • Scientific research; or • Projects that duplicate existing projects.