The Embassy of the United States in Cameroon announces an open competition for U. S. citizens in Cameroon with experience as a chef and with starting or operating a small business to submit applications for representing American cuisine and food-based entrepreneurship models at the Festival of Cameroonian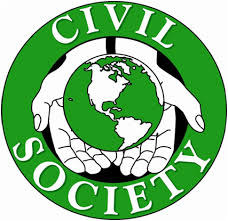 credit: Razoo
and World Dishes in Yaoundé on May 27 - 29, 202 1. Applicants must submit proposals to pasgrantsyaounde@state.gov by midnight, Cameroon local time (WAT), on Tuesday, March 16, 202 1. Program Objectives:
U. S. participation in the Festival of Cameroonian and World Dishes will:
· Promote mutual understanding between the United States and Cameroon through sharing of cultural experiences related to food · Share American models for successful food-based entrepreneurship to promote private sector development and entrepreneurship in Cameroon Program Elements:
The U. S. Embassy is seeking a partner to manage a booth and related activities representing the United States at the Festival of Cameroonian and World Dishes on a part-time basis during the three days of the convention, May 27-2 9. Applicant proposals must include provision of the following:
· Daily cooking demonstrations; · Talks on best practices for successful food-based entrepreneurship based on ideas or models from the United States; · Distribution of food samples in a culturally appropriate way; · Equipment and supplies needed for booth set-up to accommodate specific activities proposed; · Set-up of the booth to accommodate an Embassy representative and promotional materials during periods of time when the grantee is not active; · A presentation on an aspect of American cuisine during the panel discussion on gastronomy; · Arrangements for participation in a cultural performance.
COVID-19 Precautions:
The applicant must commit to abiding by COVID-19 prevention measures in carrying out the grant activities, such as all staff supporting the grant properly wearing a mask over mouth and nose at all times (with possible exceptions during public speaking if sufficient distancing from others is maintained).
This is essential as the grantee will be representing the U. S. Embassy.
The proposal must identify the measures the grantee will take to promote compliance with safety protocols.
During the festival, the grantee will have the option to cancel participation in activities organized by the festival sponsors if the grantee deems them insufficiently safe.
Eligibility Criteria for Applicants:
· U. S. citizenship · Three or more years' experience as a chef, caterer, or similar role.
· Leadership experience in a food-based business endeavor