See full announcement in Related Documents.
The Embassy of the United States in Yaounde announces an open competition for U. S. based NGOs or non-profit organizations to submit applications to implement the participation of 10 Cameroonians in a 10-day in-person Countering Disinformation International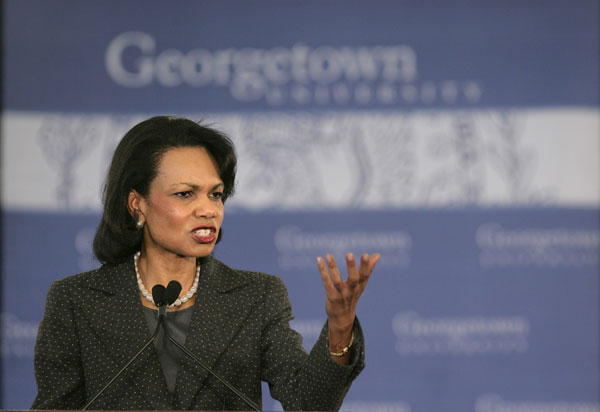 credit: From Wikimedia
Leadership Exchange Program.
Interested U. S. based NGOs or non-profit organizations should submit proposals to pasgrantsyaounde@state.gov by August 28, 2022, at 5 p.m., Yaounde time.
The rapid spread of sophisticated "fake news" and large-scale disinformation campaigns are major challenges for many countries in Africa, including Cameroon, with the development of digital platforms.
This project for current/rising professionals addresses current trends and technologies to detect and combat disinformation and deceptive news.
It will highlight the importance of investigative journalism, fact-checking, and myth-busting in countering misleading information and demonstrate the serious impact of disinformation campaigns on domestic publics.
Participants will examine strategies designed to encourage greater public awareness of the phenomenon of disinformation.
They will explore the role of government agencies, NGOs, academia, and traditional and social media in the fight against the proliferation of deceptive media and the dissemination of disinformation.
Participants will also examine strategies that support responsible and ethical reporting in an increasingly complex information environment.
Program Objectives:
· Bring current/rising Cameroonian leaders to the United States to engage with their American counterparts on key policy issues concerning the topic of countering disinformation.
· Increase understanding on U. S. efforts to counter foreign state and non-state propaganda and disinformation through seminars, workshops, site-visits, and other activities.
· Promote critical and objective analysis to distinguish between information and propaganda.
Grantee Responsibilities:
· Design and implement a 10-day Countering Disinformation Exchange Program for a maximum of 10 Cameroonian delegates selected by the Embassy.
· Organize all logistics including travel arrangements and airfares (internationally and domestically in the United States) for the Cameroonian delegates.
· Conduct needs assessment, pre- and post-evaluation to measure the impact of the program on participants.
· Provide French interpretation throughout the program as needed.
· Oversee, monitor, and evaluate a small grants opportunity (maximum $20,000, included as part of the budget) for a group of participants to implement a follow-on project on the theme of countering disinformation upon their return.
· The program should be conducted in a format that is compliant with COVID-19 prevention measures.
Participants:
· The Embassy will select a maximum of 10 participants (priority ages 25-40 years old).
· Participants are Cameroonian current/rising leaders who will be influential in shaping the views of others in his/her field, and/or in crafting policy for years to come.
· Participants may be from various sectors including the media, academia, civil society, and the government.
· Participants are drawn from different regions of Cameroon and their selection respect the principle of diversity and inclusion.
The following types of activities are not eligible for funding:
● Scholarships for study in the United States or to fund conference attendance or study tours to the United States ● Activities that are inherently political in nature or that contain the appearance of partisanship ● Construction activities ● Programs that support specific religious activities ● Fund-raising campaigns ● Cash prizes for participants