Funding Opportunity Title:
U. S. Embassy Juba PAS Annual Program Statement (APS) Funding Opportunity Number:
PAS-Juba-FY22 Deadline for Applications:
February 28, 2022 CFDA Number:
1 9. 022 – Public Diplomacy Programs Total Amount Available:
Up to $100,000 A.
PROGRAM DESCRIPTION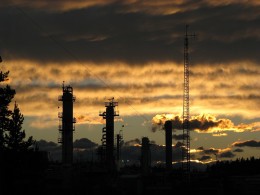 credit: Nautical9 via Flickr
The Public Affairs Section (PAS) of the U. S. Embassy in Juba, South Sudan, of U. S. Department of State, is pleased to announce that funding is available through its Public Diplomacy Small Grants Program.
Purpose of Small Grants:
PAS Juba invites proposals for programs that strengthen ties between the U. S. and South Sudan through programming that advances core U. S. foreign policy goals, highlights shared priorities and values, and promotes bilateral cooperation.
All programs must include an American cultural element, and/or connection with an American expert(s), organization(s), or institution(s) in a specific field that will promote an increased understanding of and appreciation for U. S. policy and perspectives.
Priority Program Areas:
Advance South Sudan's Revitalized Peace Process Examples:
Prepare emerging leaders among women, youth, and other marginalized groups to participate in peace processes and civic dialogue by providing them with skills and access to information.
Promote Democracy Examples:
Support the development of sustainable institutions that reflect democratic values, including a respect for human rights, justice, and the rule of law.
Promote Transparency Examples:
Empower civil society organizations that are working to combat corruption and increase transparency and access to information.
Strengthen the Media Community Example:
Provide technical assistance and training to media professionals to improve their professionalism and capacity for evidence-based reporting.
Support Economic Empowerment, including Entrepreneurship Example:
Promote economic development by providing training and opportunities for entrepreneurs (with a focus on youth).
 Support a Healthy South Sudan Example:
Support information sharing on healthy lifestyles and raise awareness of health risks and resources.
If you have any questions about the grant application process, please contact JubaPAS@state.gov.